Amir Khan Dismisses Rumors of Fight With Manny Pacquiao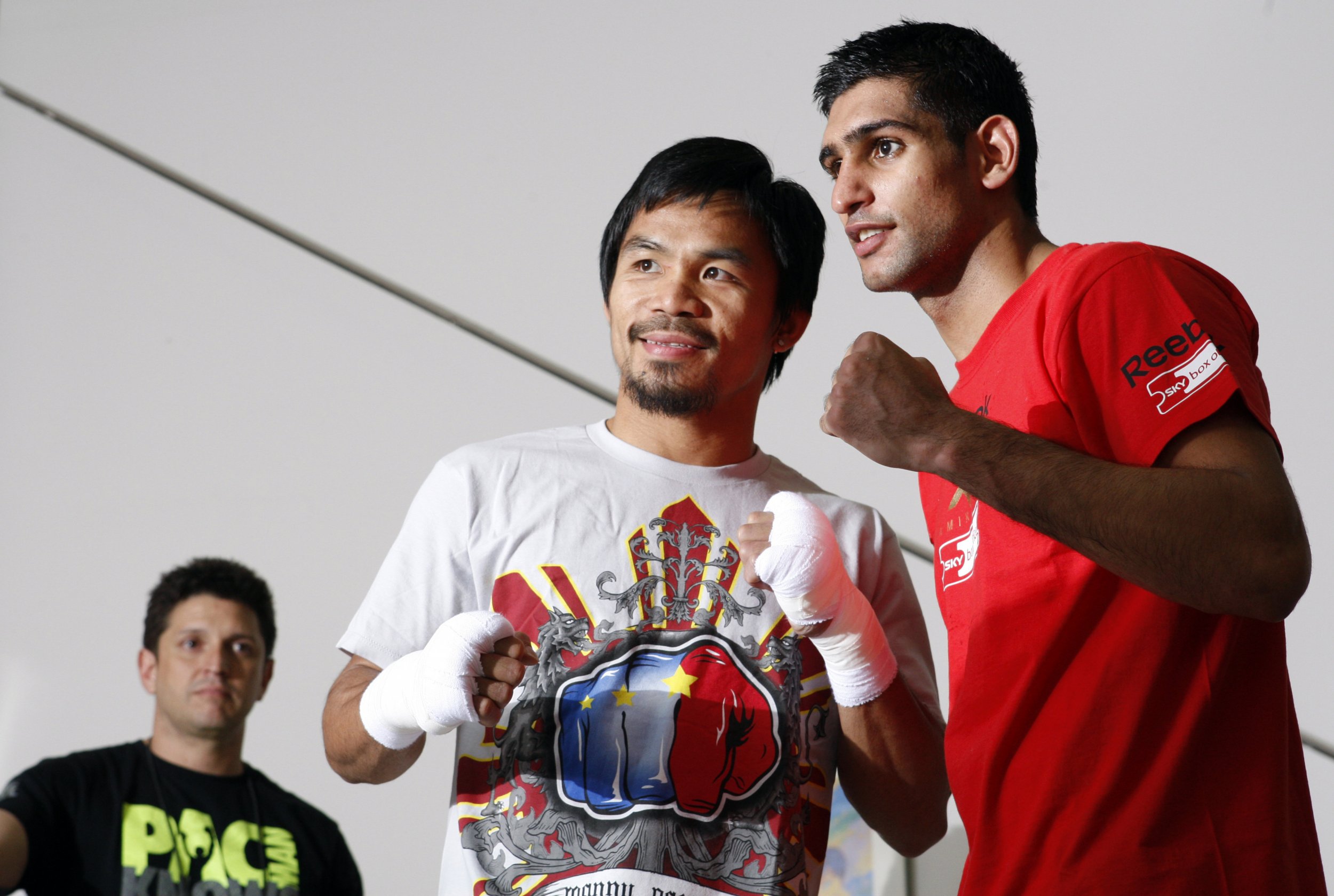 British boxer Amir Khan has shot down rumors of a fight against Manny Pacquiao in early 2016, saying he had pulled out of negotiations for a matchup.
Speaking with United Arab Emirates newspaper The National on Tuesday, Khan said Pacquiao's camp was "stalling" and had refused to sign a contract despite ongoing discussions. Pacquiao's last fight was in May, when he lost against Floyd Mayweather Jr.
"I'm really disappointed in Manny and his team. They aren't playing ball....I have pulled out of negotiations," Khan told The National. "I am not going to wait around for Manny like I did for Mayweather. I need to fight and if they don't want to fight then that's fine, I have other targets."
Khan was hoping to fight Mayweather in September but the championship fighter opted instead for a match with Haitian-American boxer Andre Berto. Berto, who has suffered recently from a string of poor performances, easily fell to Mayweather when they faced off in Las Vegas.
It is speculated that Mayweather's camp will choose Berto instead of Khan because the former would be an easier fight. But boxing mastermind Stephen Espinoza, who has a heavy hand in how boxing matches are organized as a leading executive at Showtime, publicly said that Khan was not selected because he wouldn't be "at the top of his game" after fasting for Ramadan. (Khan completed his fast two months before the fight would have been scheduled.)
Pacquiao is reportedly seeking a rematch with Mayweather, who announced he was retiring after the Berto match. Mayweather has claimed to retire before and has come back to fight, so it is entirely possible that a rematch could take place.
Though Pacquiao hasn't directly addressed the rumors of a fight with Khan, he did say he'll be back to fighting again soon following a shoulder injury he sustained while training earlier this year.
"My shoulder is 80 to 90 percent healed and I believe I can start training in November or December so I can fight early next year," Pacquiao said at an event in New York this week, Reuters reported.
As for Khan, he's got several other competitors in mind, including Danny Garcia, Tim Bradley, Kell Brook and Lamont Peterson. "I am willing to fight anyone, but it seems not everyone is willing to fight me," he told The National.