Despite Sanctions, Russia's List of Billionaires Is Growing Longer and Richer
The Forbes Rich List 2018 for Russia shows the number of billionaires in the country is on the rise and their collective wealth growing larger, despite Western sanctions.
There are 106 Russian billionaires with a total estimated wealth of $417.77 billion, according to the latest Forbes list. That is the highest figure on both counts since 2014 when Russia invaded Ukraine and annexed Crimea, prompting international sanctions against the country and its elite.
Russian billionaires hit their nadir in 2016 when the list contained just 77 of them worth a combined $282.6 billion. By 2018, that number had increased by 49 percent.
Back in 2014, there were 110 Russian billionaires with an approximate wealth of $422.15 billion, meaning they have now almost recouped what they lost in the intervening years, even as the sanctions bit and the domestic economy went through a sharp downturn.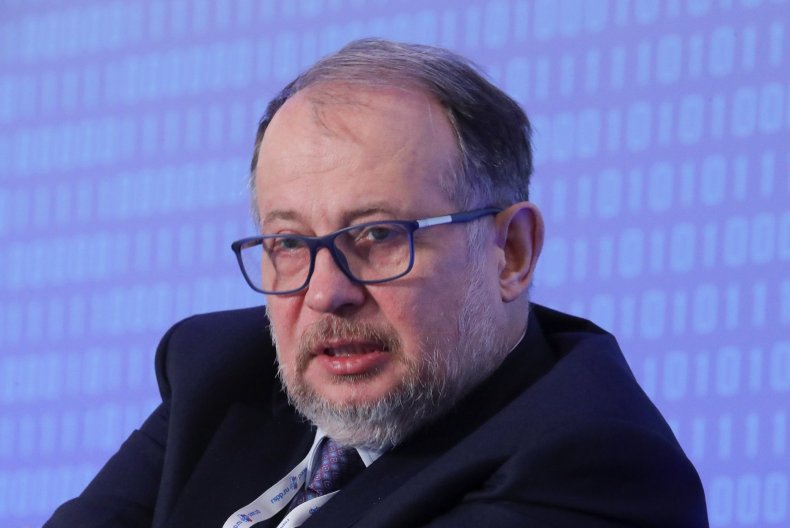 The Crimea-related sanctions on Russia, imposed by the U.S., U.N. and European Union, and which target both the economy and individuals with power and influence, remain in place.
Russia illegally annexed Crimea after Kremlin-allied Ukrainian President Viktor Yanukovych was ousted during mass protests in Kiev.
However, Russia is facing a new onslaught of sanctions over its continued role in Ukraine and its military support of the Syrian regime, which is accused of carrying out atrocities, such as chemical attacks on civilians.
In January 2018, the U.S. government released an "oligarch list" of over 200 Russians who are both wealthy and close to the Kremlin.
Since then, the U.S. has imposed new sanctions on seven Russian oligarchs and the companies they control, 17 senior Russian government officials, and a state-owned Russian weapons trading company and its banking subsidiary.
"The Russian government operates for the disproportionate benefit of oligarchs and government elites," said Treasury Secretary Steven T. Mnuchin, announcing the fresh sanctions on April 6.
"The Russian government engages in a range of malign activity around the globe, including continuing to occupy Crimea and instigate violence in eastern Ukraine, supplying the Assad regime with material and weaponry as they bomb their own civilians, attempting to subvert Western democracies, and malicious cyber activities.
"Russian oligarchs and elites who profit from this corrupt system will no longer be insulated from the consequences of their government's destabilizing activities."
A day later, Russia's richest people lost billions of dollars as the ruble slumped against the dollar and Russian stocks dived in response to the sanctions.
The richest man in Russia, according to Forbes, is the 61-year-old steel magnate Vladimir Lisin, worth $19.1 billion. Lisin was third place with $16.1 billion in 2017.