Despite Trump Administration Anti-LGBT Rhetoric, Companies Are Gayer Than Ever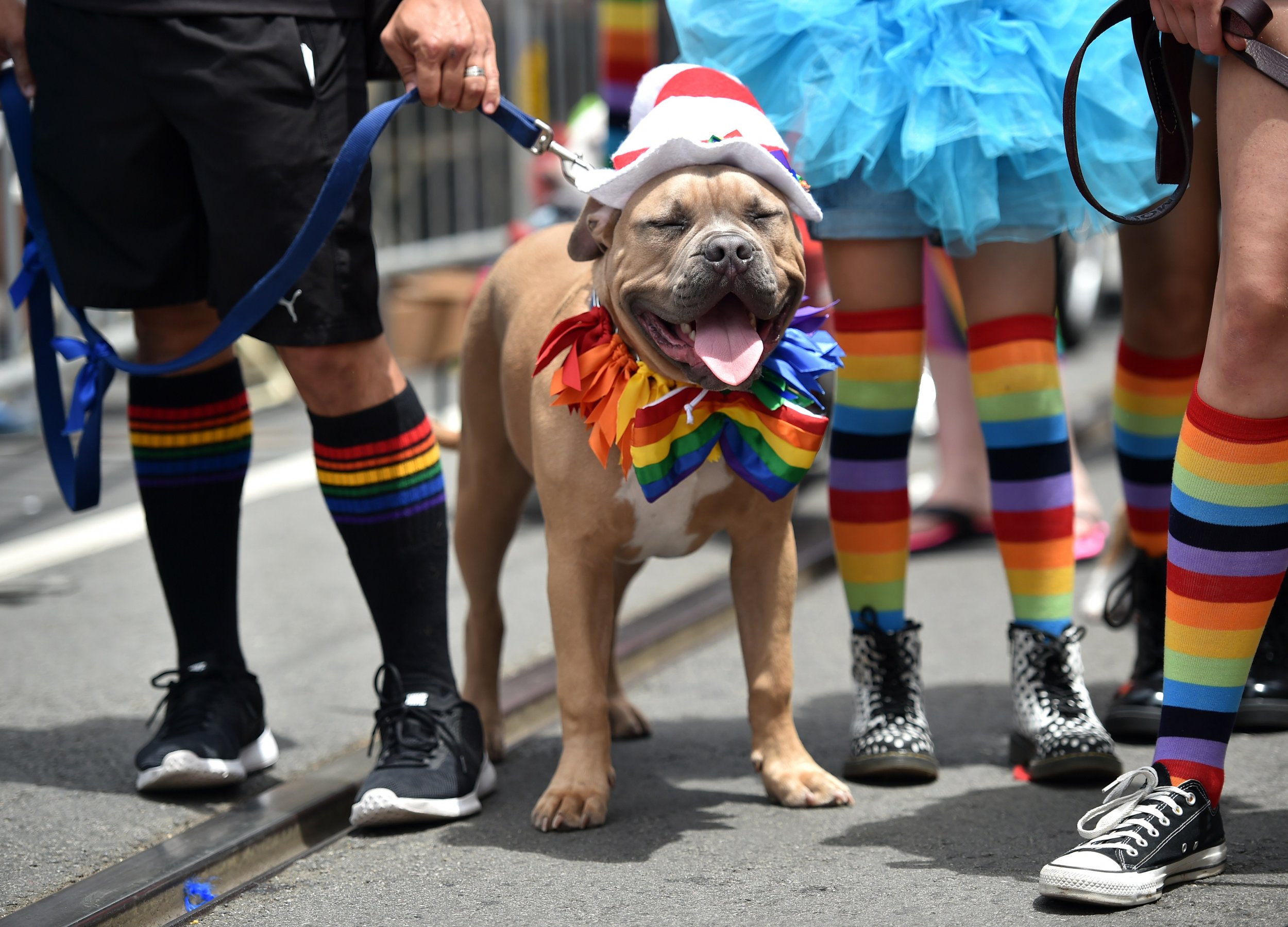 Companies across the U.S. are becoming friendlier to the LGBT community, with a record-breaking 609 businesses earning a top score by the Human Rights Center (HRC).
LGBT people aren't explicitly protected by federal non-discrimination law, which is one reason the HRC evaluates how U.S. companies are treating their LGBT employees.
The HRC says this release is coming at a pivotal time. Despite anti-LGBT rights rhetoric from the current administration, LGBT activists fearing setbacks, and the looming Supreme Court case on the religious freedom of a cake baker, a historic number of LGBT people were elected into public office earlier this week.
"At a time when the rights of LGBTQ people are under attack by the Trump-Pence Administration and state legislatures across the country, hundreds of top American companies are driving progress toward equality in the workplace," said HRC President Chad Griffin. "Many of these companies have also become vocal advocates for equality in the public square, including the dozens that have signed on to amicus briefs in vital Supreme Court cases and the 106 corporate supporters of the Equality Act."
The HRC—the nation's largest civil rights organization fighting for lesbian, gay, bisexual, transgender and queer equality—released its annual Corporate Equality Index (CEI), in which it rates hundreds of companies on their LGBT-friendly policies and practices.
This is the 17th year of the HRC's rating system, and it's the biggest yet, with 609 businesses earning the top score of 100—an increase on last year's 517. Of the employers in the equality index with global operations, 98 percent extend sexual orientation and gender identity-based workplace protections throughout their international operations, opening up their access to LGBT rights across nations.
The companies rated submitted surveys on non-discrimination policies, transgender health coverage and their public commitment to LGBT equality.
Most notably is the absence of Walmart from the index. The number one Fortune 500 company scored 100 on last year's index, but since it received two LGBT-related employment complaints, its ranking has been suspended. One of the complaints included denying access to healthcare for a transgender employee.
Among the companies that scored a perfect 100 for the first time are Allstate Insurance Co., Dollar General Corp., FedEx Corp., Kohl's Corp., L'Oréal USA Inc. and Tiffany & Co.
Another 65 companies made their mark on HRC's index for the first time this year too, including Dunkin' Donuts, GoDaddy, Warby Parker and Lyft.