Destiny 2 has a new hotfix labeled version number 1.21 on PS4 and 1.2.1.1 everywhere else. As implied by its name the patch doesn't do much. However, it does offer a single major fix for one very annoying problem. Bungie's official patch notes outline the full details.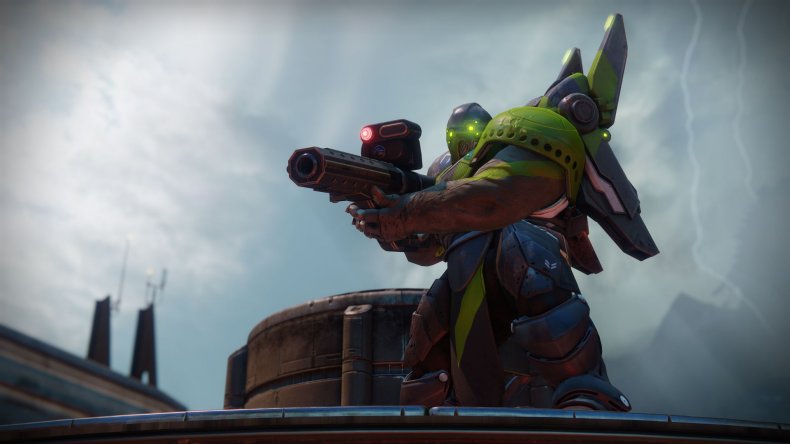 'DESTINY 2' 1.2.1.1 PATCH NOTES
Activities
Fixed an issue where Nightfall Unique Rewards were not available.
Bungie.net and Destiny Companion App
Fixed an issue where players could fully un-equip weapons from weapon slots using the Bungie.net API.
Miscellaneous
Fixed an issue where players with Nvidia-powered laptops would launch into a permanent black screen and were unable to progress to gameplay.
The issue with Nightfall Unique rewards first appeared when update 1.2.1 went live last week, but it took a full eight days to migrate the fix to Destiny 2's live environment. The bug prevented players from being able to earn Strike-specific loot, which meant no access to some of Destiny 2's coolest weapons. Now that the quirk has been fully resolved, Guardians should be able to get all of the best loot all of the time.
The 1.21 update coincides with server maintenance, which means you may be kicked from the game in order to install this fairly small 60MB patch. By 4 p.m. EDT, all Destiny 2 players will be fully migrated to version 1.2.1.1.
Destiny 2 is available now on PS4, Xbox One and PC. The update should be available to download on all platforms.
What are your thoughts on this latest hotfix for Destiny 2? Has Bungie done enough with this small update? Tell us in the comments section!