'Destiny 2' Comet Leaks May Reveal Name, Story & Release Date of DLC 3
Destiny 2 players are hungry for more DLC after making their way through Warmind, and that makes these two anonymous 4chan leaks especially interesting. Ahead of the Year 2 reveal stream on Tuesday, here's a possible preview of what we can expect from the major expansion codenamed Comet.
Basic Details from the Leaks
Name: When it's announced, Comet will officially be called Summoning of Nine.
Release Date: Summoning of Nine allegedly releases Sept. 7, 2018.
Raid: The raid is called Tomb of Eternity, and it involves stopping Nezarec.
Content: Ten campaign missions, four new strikes and a PvE activity codenamed Court. Court reportedly involves space combat!
Destinations: The Reef and the Void. The Reef Vestian Web, as it is called, is supposedly the second-largest destination in the series. It will have many secrets and puzzles like the Dreadnaught from Destiny.
Tweaks: Random weapon rolls are among the list of gameplay changes we can expect.
The Story of Destiny 2 Comet
There are some allusions to Prince Uldren in Destiny 2 and Warmind, but fans are still curious to know where he is. Was he left for dead by the Fallen? Is he secretly leading a house? Those questions will reportedly be answered as he resurfaces with an army of Fallen soldiers to rescue his sister from the clutches of the Nine. The story begins with Urden discovering a dimensional anomaly that allows him to enter the Void.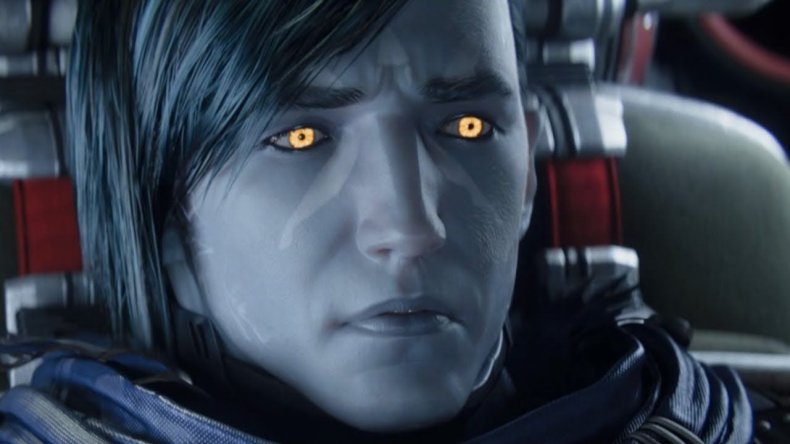 True to Destiny lore, the main antagonists of the DLC are the Nastareth under the leadership of Nezarec. They're described as "Harbingers given physical form." Nezarec was once a member of the Nine, but he was banned for betraying his comrades. During the campaign and raid, you'll meet with the Nine to figure out how to stop this enraged and powerful foe.
Should We Believe It?
As with all leaks, it's impossible to prove their validity until announcements about Destiny 2's next DLC are officially made. That being said, the info listed in both threads sounds fairly plausible based on the established 2018 Roadmap and Bungie's tradition of filling in lore gaps with major expansions. The arcs of Nezarec and Uldren have many mysteries to solve, and, at the very least, this 4chan leak blends them together in a believable way.
In terms of gauging the source itself, the are solid arguments in favor and against the things listed here. On the positive side, the most accurate leaks tend to surface shortly before official announcements are made. If the next DLC is truly set to be revealed on Tuesday, the timing lines up pretty well for an accurate leak. It should also be noted that this year's pre-E3 leaks have been shockingly accurate across the entire industry. 4chan leaked this year's Pokémon Let's Go titles weeks before their recent reveal. A now infamous Walmart Canada leak also seems to have spoiled the bulk of E3 including Rage 2 and Ubisoft's next Assassin's Creed.
On the negative side, anonymous posts from 4chan generally aren't the most trustworthy source for information. Given their accuracy over the past few weeks, though, threads like these are still worth paying attention to.
Destiny 2 is available now on PS4, Xbox One and PC. To find out of these leaks are true, tune in to the Year 2 reveal stream at 12 p.m. EDT June 5.
What are your thoughts on these Destiny 2 Comet leaks? Are these story and release details accurate? Tell us in the comments section!