'Destiny 2' Coup De Grace Mission Bugged, Bungie Explains a Fix
Destiny 2's Weekly Reset brought a new mission to the game on Tuesday, but its debut didn't go quite as well as Bungie had planned. Following the discovery of a bug that made the mission impossible to complete, the developer has since suggested a fix designed to help players who may be stuck. The news was shared via the Bungie Help Twitter account Tuesday evening.
Without getting too deep into spoiler territory, the Coup De Grace mission revolves around players tracking down the High Celebrant of Xivu Arath. The encounter boils down to a boss fight across multiple stages, but the mission breaks if you damage the boss too quickly in ways that would stop those additional stages from occurring. To combat this, Bungie has advised that players "slow down when damaging the High Celebrant."
Another potential pitfall occurs between encounters in the Ascendant realm, where players need to damage Blights to transition between portals. Guardians should wait a few seconds before shooting those open as well.
Assuming the mission is completed correctly, all Guardians will be handed a Pinnacle reward with the chance of dropping the Fourth Mark Ship. Even though the gameplay loop of the quest isn't all that intricate, the lore implications of what's discovered remain interesting.
The Dawning may be over, but Bungie seems committed to keeping its momentum going in small ways in the early weeks of 2021. It appears the remainder of Season of the Hunt will be kept under wraps for now, but the mystery behind it is definitely evolving in ways designed to keep fans hooked.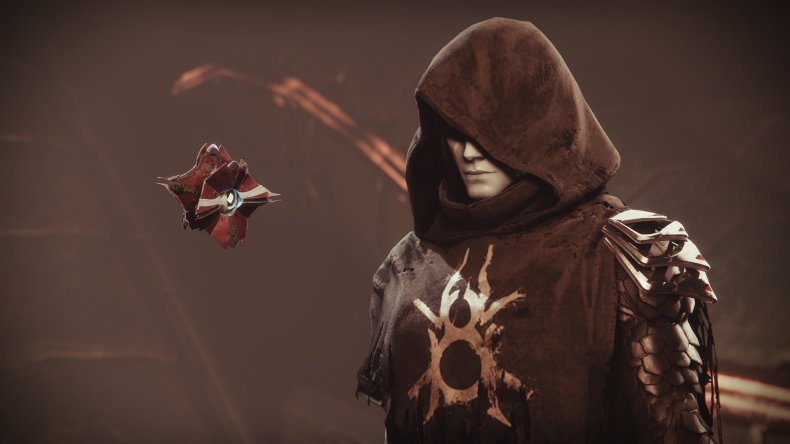 As a live service experience, occasional quest bugs have been par for the course throughout Destiny 2's tenure. While Coup De Grace is the most recent example, longtime Guardians may also remember the Eris Morn bug that plagued an early Shadowkeep campaign mission in 2019.
This past June the Interference quest also had a progress-blocking bug that stopped it from closing out even if it had already been completed. Shortcomings like these are an unfortunate reality of online service development, but at least Bungie was quick to offer a workaround before a more permanent patch can be deployed.
Destiny 2 is available now on PS5, PS4, Xbox Series X|S, Xbox One, PC and Stadia.
What are your thoughts on the Coup De Grace mission so far? Did you encounter any bugs that prevented you from finishing it? Tell us in the comments section!