'Destiny 2' Crimson Days - Rewards, the Vow & How to Get Confectionery Hearts
Destiny 2 's Crimson Days event is officially live, which means Guardians have the chance to secure a series of romantic rewards. Want to get the Vow bow or the Tirastrella Legendary Ghost Shell? We'll tell you how to do so before everything ends February 19.
Destiny 2 Crimson Days Rewards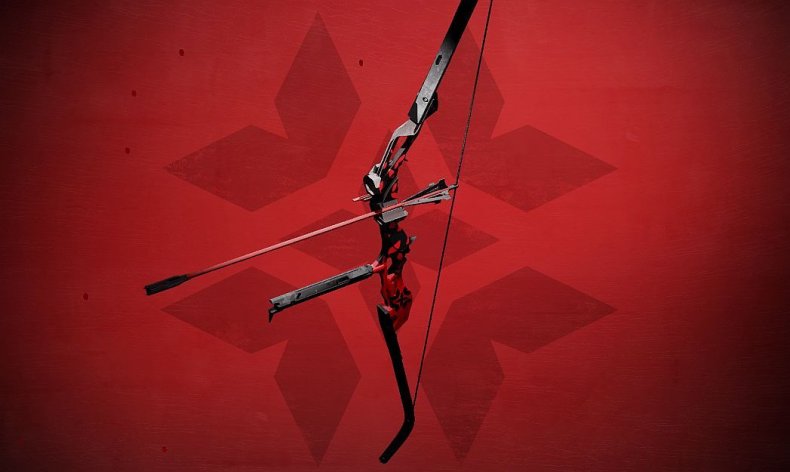 The most loyal fans probably want to know what prizes will be up for grabs over the next week. Here's a quick recap of all the rewards and their associated prices.
Tirastrella Legendary Ghost Shell – 25 Confectionery Hearts
Undeterred Exotic Sparrow – 50 Confectionery Hearts
The Vow Legendary Bow – 100 Confectionery Hearts - Fully masterworkerked and available to all Destiny 2 players.
Wardcliff Coil Ornament - 125 Confectionery Hearts
Flaunting Dance Legendary Emote – 150 Confectionery Hearts
Warmhearted Gift Package – 15 Confectionery Hearts
Sugary Ghost Shell - Complete All Crimson Days Triumphs
Warmhearted Gift Package: Chance to receive Enhancement Cores, weapons, gear and other resources.
How to Get Confectionery Hearts for Crimson Days
Confectionery Hearts are a new form of Currency available from Shaxx. Here are the various ways to get them.
Crimson Doubles: Seven per win, five per loss
Daily Bounty: 15 Hearts each (in PvE or PvP)
Weekly Nightfall: 75 Hearts
Crimson Doubles Basics
2v2 lobbies
Abilities recharge faster if teammates stay close to one another.
Splitting up will reveal a waypoint of your location to your opponents.
Valor Bonuses in play for Doubles and regular Crucible.
Other Details about the Event
Triumphs are available.
Crimson Engrams drop alongside Bright Engrams. These offer the same benefit, so they're basically just a double Engram drop.
New emotes available in Eververse.
The main reward most players will be looking for is, of course, the Vow, because it's one of two unique rewards and the only one that offers a gameplay difference. The grind to get everything done shouldn't take more than a few hours, which means it's all very attainable over the next few days. This isn't the most in-depth Destiny 2 event of the bunch, but it still has a few sweet goodies.
Destiny 2 is available now on PS4, Xbox One and PC. Crimson Days ends at 12 p.m. EST February 19.
What are your thoughts on Crimson Days so far? Will you get Confectionery Hearts from Doubles or PvE? Tell us in the comments section!