'Destiny 2' Festival of the Lost 2020 Guide: Get Masks, Cipher Decoders & Candy
Destiny 2 Festival of the Lost 2020 runs October 6 through November 3, and that means Guardians are working diligently to collect masks, candy and Cipher Decoders. In this no-nonsense guide, we'll explain how to navigate the new event to maximize your grind through the Haunted Forest. These details arrive courtesy of leaks and a recent Bungie blog post.
How to start Festival of the Lost 2020
In order to kick off Festival of the Lost 2020, players must be at at least 770 Power. Provided that's true, visit Eva Levante in the Tower to begin a starter quest that takes you on a tour through the Haunted Forest and the other basics of the event. Next you must purchase the Masquerader's Helmet, which is offered by Eva for 100 Glimmer. This is the helmet through which all masks and their associated mods are applied. If you're not using this helmet, you're doing it wrong.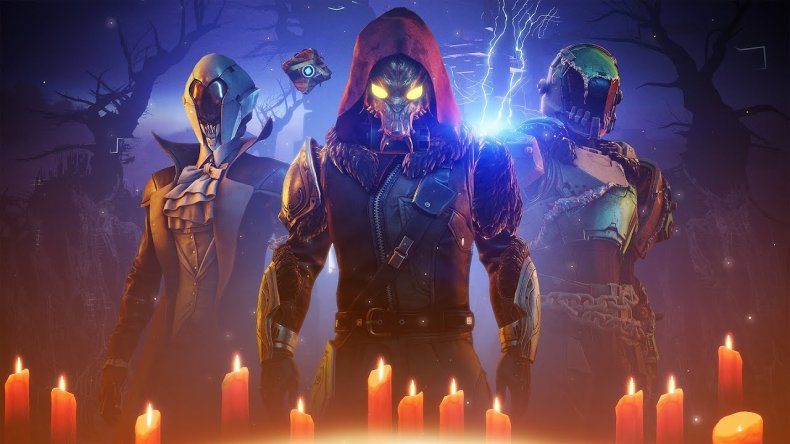 You should also talk to Spider to trigger drops for Cipher Decoders as well. These are required to open important loot chests at the end of the Haunted Forest.
What's the Haunted Forest?
The main activity you'll be leveraging during Festival of the Lost is the Haunted Forest. It's a PvE activity in which solos or groups take down as many waves of enemies as possible during a 15-minute time window. Once you talk to Eva and start the festival quest, the Haunted Forest can be selected from orbit.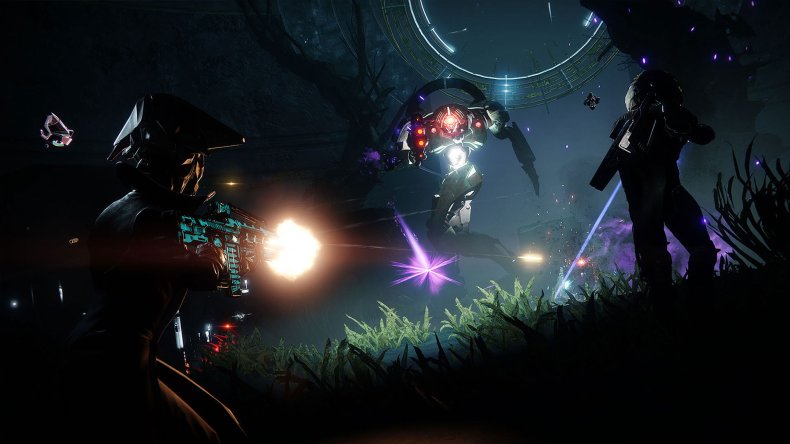 There are two versions of the Haunted Forest to be aware of:
Haunted Forest (750 Power): Has matchmaking and is intended for groups of randoms.
Firewalled Haunted Forest (750 Power): Doesn't have matchmaking and is intended for solos or defined groups of friends.
A new feature for 2020 is the addition of five Chests at the end of each run in addition to your standard rewards. These Chests are opened using Cipher Decoders. Cipher Decoders appear as random drops once you talk to Spider.
All 2020 masks and what they do
In addition to the Cipher Decoders, Festival of the Lost features two additional event currencies in the form of candy and Chocolate Strange Coins. These are also random world drops when masks are equipped, but are most plentiful from Haunted Forest enemies. Candy and Chocolate Strange Coins can be used to purchase masks. Masks attach as ornaments to your event hemet and offer special buffs tailored for your forest runs. Here are all the new masks you can get from Eva during Festival of the Lost 2020.
Fractured Traveler Mask
Varik's Mask
Exo Stranger Mask
Ana Bray Mask
Wrapped Traveler Mask
Bubbling Mask
If you have any masks from previous years, those will also work as intended as well.
Here are the possible mods your mask can have. These mods only apply to the Haunted Forest.
Higher Purpose
Significant airborne damage resistance.
Significant damage increase.
Increased Heavy Ammo drop chance on kill.
Vampiric Touch
Increase damage to challenging enemies.
Precision kills get health regen.
Increase Heavy Ammo drop chance on kill.
Energetic Assassin
Precision kills get grenade and melee energy.
Significant Terror damage increase.
Increase heavy ammo drop chance on kill.
Festival of the Lost 2020 rewards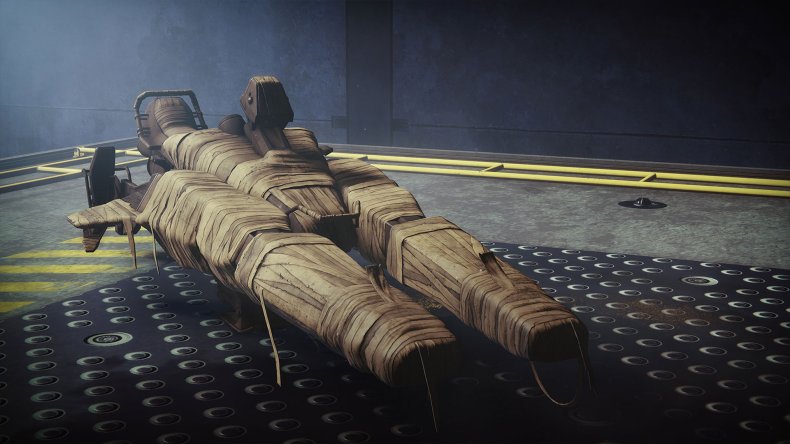 Unfortunately, this year doesn't offer much in the form of new weapon rewards and instead features new rolls of the existing Braytech Werewolf and Horror Story auto-rifles from previous years. These are earned by completing the Haunted Forest. Your first drop is Masterworked, though, which should help new players get started with orb generation.
Complete enough Triumphs, and you'll also be able to unlock mummified Ship, Sparrow and Ghost skins. Themed armor is also available for purchase in the premium Eververse store too. Generally speaking his year's Festival of the Lost is pretty boring, but it still has that familiar sense of grind every good Guardian loves.
Destiny 2 is available now on PS4, Xbox One, PC and Stadia.
What do you think of Festival of the Lost so far? Have you been able to find plenty of candy and Cipher Decoders? Tell us in the comments section!