'Destiny 2' Free on PC & Gambit Trial Dates Revealed at BlizzCon 2018
Destiny 2 is celebrating BlizzCon and its one-year anniversary on Battle.net in a big way. For the next 16 days, players will be able to download the base version of the PC game for free. Forsaken's hybrid Gambit mode will also have free trials on all platforms later this month. The news was announced during BlizzCon's Opening Ceremony keynote Friday afternoon.
During the address, Bungie revealed vanilla Destiny 2 will be free on Battle.net for new players from Nov. 2 through Nov. 18. Newcomers to the game will receive an exclusive Emblem in December that won't ever be available anywhere else.
Even though Destiny 2's connection to Blizzard is almost entirely on the PC side, not all the goodies are exclusive to Windows. During the weekend of Nov. 9, Gambit mode will be accessible for another trial period.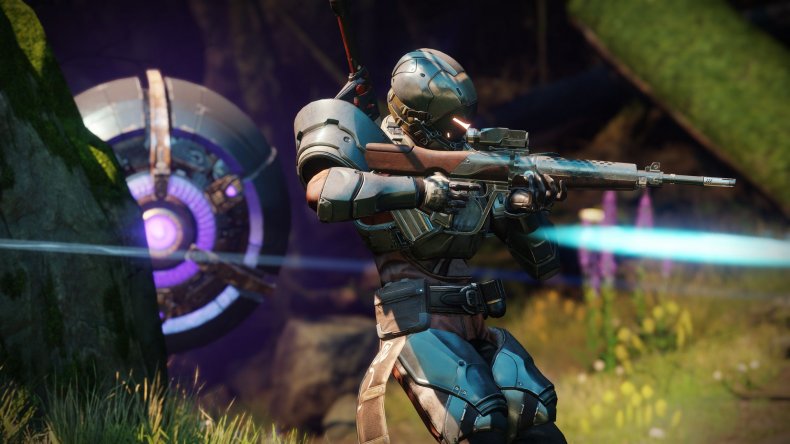 A free window for Destiny 2 on PC is a pretty sweet perk for BlizzCon, but this isn't the first time the base game has been briefly available at no cost. Back in September, the standard version of Destiny 2 was a freebie for PlayStation Plus subscribers. While the BlizzCon window is much narrower for a free PC version, the promotion is essentially the same.
Destiny 2 is available now on PS4, Xbox One and PC. The PC version will be free through Nov. 18.
Are you willing to try Destiny 2 on PC now that it's free? Which BlizzCon announcement made you the most excited? Tell us in the comments section!