'Destiny 2' Game Pass, xCloud and Xbox Series X Releases Announced
Destiny 2 was a surprising addition to Microsoft's next-gen showcase Thursday afternoon, as Bungie announced a significant partnership with the hardware maker to bring its shooter MMO to Game Pass, xCloud and Xbox Series X between September and the upcoming holiday season.
With regard to Game Pass, Destiny 2 will arrive on all incarnations of the service this September, with subscribers gaining access to the base game, plus all standard versions of its three main expansions. Forsaken and Shadowkeep will be available when the game makes its Game Pass debut, while Beyond Light will arrive for members when the expansion is released on other platforms this November. While these expansions don't include season pass content, there's still a lot more up for grabs here than what's offered in the free New Light version available elsewhere.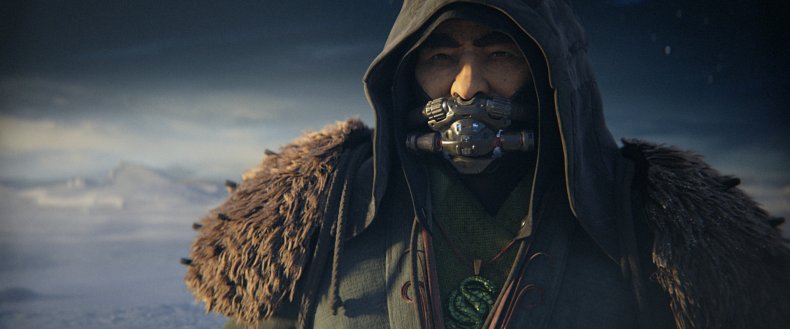 And to make the Game Pass prospects even sweeter, those who have a premium subscription to Game Pass Ultimate will soon be able to stream Destiny 2 to their Android mobile phones via the emerging xCloud streaming platform. This is a particularly notable reveal, as it is one of the first times a major third-party developer has made an xCloud-related announcement. In fact, even Microsoft itself has been pretty quiet with regard to xCloud news, as the service slowly inches its way out of beta and into a public release candidate.
For those who'd like a more powerful option with less latency than a stream, you'll be glad to know it's been reaffirmed once more that Destiny 2 will indeed be optimized for Xbox Series X later this year, with full 4K support and a 60 fps frame rate.
These latest reveals suggest a strong bond between Microsoft and Bungie going forward, but the developer made it clear that no specific content will ever be exclusive to a single platform now or in the foreseeable future. These deals certainly make Destiny 2 available to a larger group of players, but those players will technically be playing the exact same game as those on Sony's PS4.
In a lot of ways, the details announced today are similar to the Sadia Premiere offering established with Google. Since its split with Activision in 2019, Bungie has tried to make Destiny 2 one of the most ubiquitous shooters on the market. With releases on Game Pass, Xbox Series X and xCloud, that message is made all the more clear.
Destiny 2 is available now on PS4, Xbox One, PC and Sadia.
What do you think about Destiny 2 coming to Game Pass? Will you get back into the game on Xbox Series X? Tell us in the comments section!