Destiny 2 fans have known about the death of Cayde-6 since E3 in June, and now a brand-new Gamescom trailer, called "Last Stand of the Gunslinger," shows how it all goes down. Needless to say, this prison break didn't work out as planned.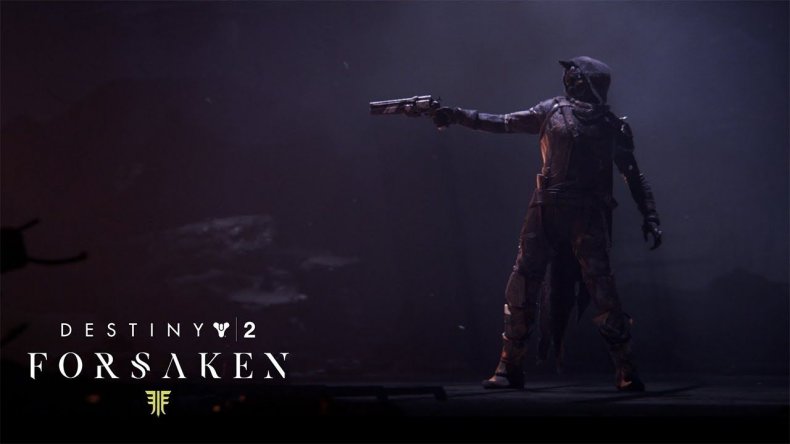 In the four-minute clip, the wise-cracking hero does his best to take down Uldren Sov and his eight Barons. Cayde-6 initially puts up a good fight with a little help from his Golden Gun, but the swarming forces ultimately prove overwhelming. In a final dedication to his son, Cayde promises "I'm coming home, Ace," but that prophecy never comes to pass. Cayde is killed by his own weapon in the trailer's final moments.
As sad as that might be for fans of Destiny 2 to watch, it's hard to argue that Cayde-6 didn't go out in the blaze of glory he deserved. Despite voicing the character for the very first time, Nolan North does his part to make the scene feel as epic as possible. Unfortunately, a barrage of awesome insults is no match for the might of a strong foe.
Cayde's last stand was entirely cinematic, but it offered a more in-depth look at a new enemy type called the Scorn. These are essentially a re-resurrected version of the Fallen that reside in a region called The Tangled Reef. Operating from a hive mindset, the Scorn live to serve Uldren as their supreme leader.
For those who don't find the lore of Destiny 2 all that interesting, maybe some free multiplayer madness will do the trick. Starting Sept. 1 at 1 p.m. EDT, all players of the game will have one day to experience the new hybrid PvE-PvP mode called Gambit. In the Forsaken-exclusive game type, Guardians must balance the task of fighting enemies, collecting motes and preventing other groups from collecting motes of their own.
On the one day Gambit goes free, players can use the promotion as an opportunity to test out Forsaken's new weapons and weapon-balance changes as well. Additional slots and reworked ammo systems will be implemented in a free update on Aug. 29.
Destiny 2 is available now on PS4, Xbox One and PC. The Forsaken expansion releases on all platforms Sept. 4.
What are your thoughts on Cayde's last stand in Destiny 2? Will you be playing Gambit when it goes free? Tell us in the comments section!