'Destiny 2' Guardian Games Guide - How to Get Medals, Laurels & More
Destiny 2 players are about to begin the inaugural Guardian Games event, so we're here to tell you all the big details you should know before the competition begins. Want to collect the most Medals and Laurels for your class? Here's a rundown of the basics.
What are the Guardian Games?
The Guardian Games is a free event for all players inside Destiny 2. From April 21 through May 11, all three of the game's main classes compete to see which one reigns supreme. By completing special challenges during the event, you'll earn Medals that contribute to the total for your class. Come out on top, and your class' accomplishments will be displayed in the Tower for a full year. The symbols of each class are listed below.
Titan: Lion
Bird: Warlock
Snake: Hunter
The Tower Podium will update daily to show the leading team, while Tower Flags will change in real time to display the leading team for a given day.
How to earn Medals and Laurels
The main purpose of the Guardian Games is to earn Medals for your class. To start doing that, go see Eva Levante at the Tower to get your Class Item. This Class Item shows the current rank of your class in the Guardian Games (gold, silver or bronze), and it must be equipped in order to earn Medals for your team.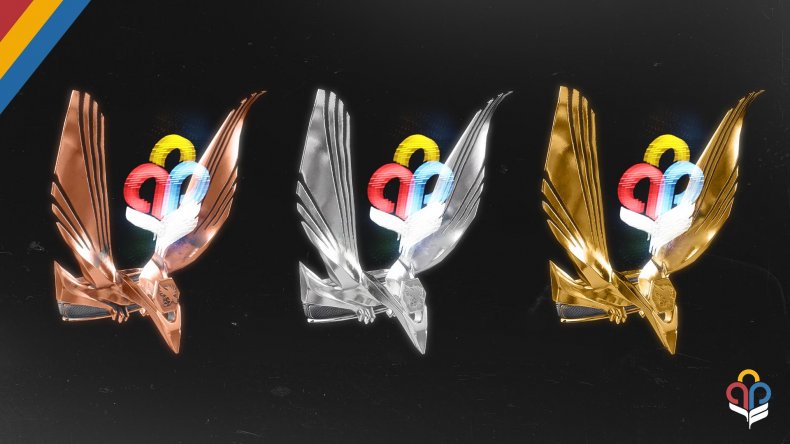 Throughout the event, Medals can be picked up from Eva, much like a traditional Bounty. Remember to turn your Medals in to the Tower Podium to get credit for your work.
Laurels are accumulated during the Guardian Games as well, and we imagine certain thresholds of Laurels can be redeemed for Medals. Laurels are dropped by others in all PvE events and are collected at the end of PvP matches. So it sounds like you'll either be snagging these from fallen allies in PvE or taking them from enemies in multiplayer. Unrecovered Laurels in PvE are not delivered to the Postmaster, so keep your eyes open!
There are also Daily Reward Packages which can be earned by completing at least one Medal challenge in a given day. Visit Eva to get your reward each day, because she only holds one package at a time.
What About Exotics?
Like any good Destiny event, the Guardian Games also features its share of Exotics. There are three Exotic Sparrows that are earned via a weekly quest.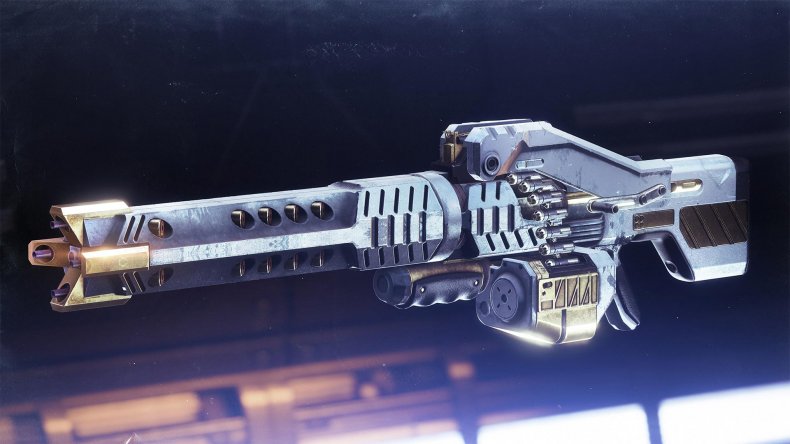 The real Exotic you'll be looking for, though, is the Heir Apparent Heavy Machine Gun. Its official description reads: "You fall into second place as you reach for the last trick in your arsenal. The low hum assures you that you've pulled the trigger. It begins to spin. Slowly for a moment and then in an instant, blindingly fast. The roar of the Heir Apparent rises above the crowd, the tide turns, and the glory of your class is secured."
It's not yet clear how the Heir Apparent will be earned or what its Perks will be, but datamines suggest the weapon creates an Arc Shield if the player has full health. Like other event-themed Exotics, it's possible players will need to accrue a certain number of individual Medals to unlock it.
Eververse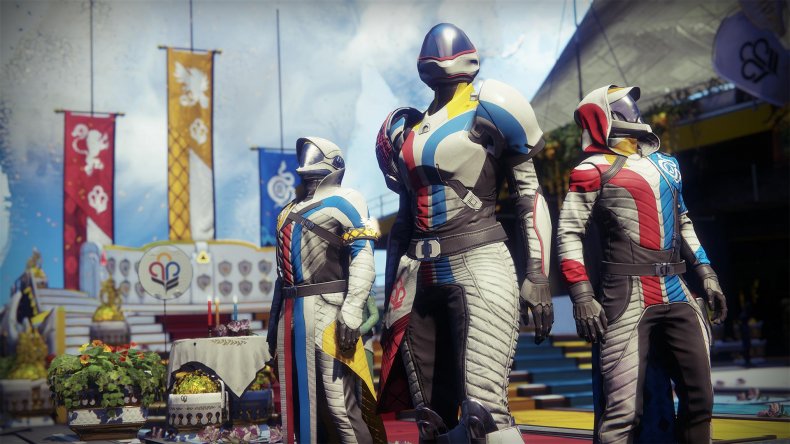 For those who'd like to pony up the cash, there will be special Armor, Emotes, Ships and Sparrows on sale in the Eververse, too. The above image shows what the Armor looks like.
Destiny 2 is available on PS4, Xbox One, PC and Stadia.
What do you expect from the Guardian Games in Destiny 2? Which class will reign supreme? Tell us in the comments section!