'Destiny 2' Live Event Confirmed, as New Beyond Light ARG Perplexes Fans
Destiny 2 enthusiasts were making waves about the possibility of a live event happening sometime Thursday afternoon, and, while that surprise didn't necessarily come to pass, there's plenty of reason for Guardians to be excited in the days leading up to the release of the Beyond Light expansion.
The news began to unravel around the 5 p.m. EST hour on Thursday, when some users received a promotional email referencing the final days of Season of Arrivals. "Guardians, you have less than one week to finish your rank levels and claim the rewards from Season of Arrivals," the message reads. "Be sure to catch the finale of the Season and see the conclusion before Beyond Light releases."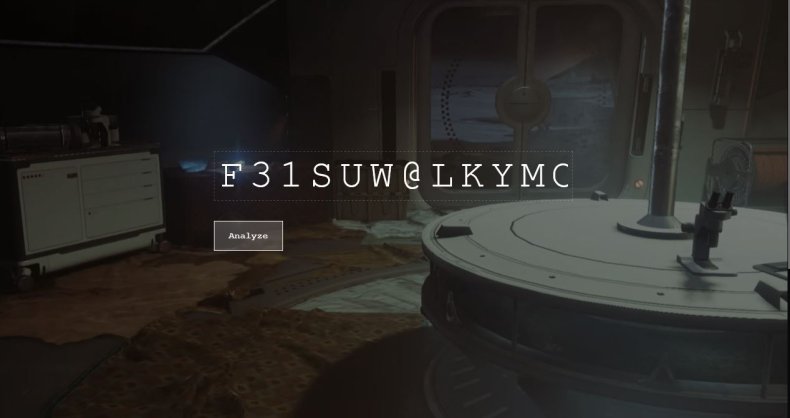 This mention of a so-called season finale prompted Bungie Director Luke Smith to speak to the subject on Twitter. "We have a small event to close out Season of Arrivals," Smith confirmed. "We wanted it to be a surprise but an email accidentally mentioned it! It's nothing too crazy, just a little time to chill in the Tower before the Lights go out."
With this in mind, we still don't know precisely when the "live event" will happen as fans expect it. There's room for oddities when Xur arrives around 12 p.m. EST on Friday and an even greater chance for a climactic occurrence sometime closer to Monday.
Until the event properly begins, fans have their eyes drawn to a recently started ARG that may or may not have some impact in the near future. As it stands now, folks can go to this analyze website and enter "CHOOSE" as the password after redeeming a special code found on the back of the Europa Postcard included with the Beyond Light collector's edition. Provide the proper data, and you'll be presented with a small gif of a colored square. The Raid Secrets community is currently hard at work trying to uncover the meaning behind said squares, but so far the quest has seemingly reached a dead end.
The issue has grown more complex over the past few hours, as Forbes Destiny expert Paul Tassi suggested via Twitter that some of the collected data might need to be entered at another time. "What I'm hearing is all the data for the ARG was somehow wrong (possible mistake on Bungie's end? unclear), and now there's a 'V2' where people need to resubmit," Tassi posted in the early evening hours. Since then, it would appear most of the progress or intrigue in the ARG has faded. The supposed second version of the puzzle may have already launched, but, because of how secretive the ARG has to be, not much more has been said or discovered. With just a few days to go until the launch of Beyond Light, we imagine Bungie will be on hand to offer additional clues if sleuths appear to be getting stuck.
This is hardly the first time fans of Destiny 2 have been distracted by a series of mysterious, unexplained events. This code entry process in particular is quite similar to the in-game Corridors of Time puzzle that made its debut in January. And who could forget the Niobe Labs fury that took place shortly before that? While Bungie has a history of offering players interesting puzzles to solve, they often come with a certain level of confusing or unintended baggage attached.
Destiny 2 is available now on PS4, Xbox One, PC and Stadia.
What are your thoughts on the upcoming Destiny 2 live event and this strange ARG? Tell us your thoughts in the comments section!