'Destiny 2' Next-Gen Release Confirmed Presumably PS5 & Xbox Series X
Destiny 2 has been confirmed for release on next-gen platforms according to a tweet from Bungie Thursday afternoon. This news arrives mere hours after Microsoft showed off several new gameplay trailers for Xbox Series X titles during the latest Inside Xbox stream.
At the time of writing it is technically unclear precisely which next-gen platforms will be getting the Destiny 2 treatment, but considering Bungie composed the tweet in response to announcements from Xbox, it's safe to say an Xbox Series X port seems likely. And, given that the tweet references multiple "platforms," we can't imagine Sony's own PlayStation 5 being left out of that conversation, either. Since parting ways with Activision in 2019, Bungie has been exceptionally keen to make Destiny 2 a ubiquitous experience with cross-save support across PS4, Xbox, PC and even Google Stadia.
It's not yet known when we'll hear more concrete details about Destiny 2's next-gen plans, but leaks from last month suggest there's a big expansion reveal set to take place sometime in June. Without delving too deep into potential spoilers, speculation suggests Destiny 2: Collapse will focus largely on Darkness enemies scattered across a few new planets. The content is also touted as being as big as the expansive Forsaken DLC that made its debut in 2018.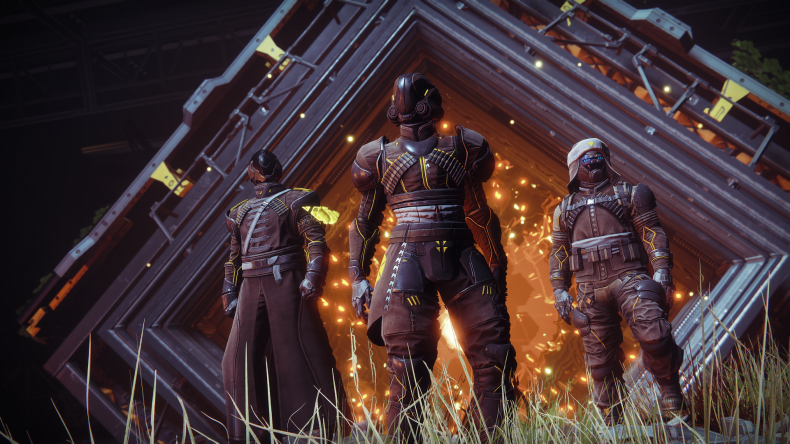 This next-gen news arrives in tandem with Microsoft's official acknowledgement that there are "hundreds of titles are already in development for Xbox Series X thanks to our amazing partner community." Thursday morning, the platform holder streamed a new installment of Inside Xbox that showed off new gameplay trailers for titles like Bright Memory Infinite, Dirt 5, Scorn and Madden 21.
Destiny 2 is certainly not a new experience, but we presume it will be one of many service-based games from this console generation migrating over to the new hardware in some capacity. What remains to be seen is just how much the next-gen version of Destiny 2 will take advantage of these new platforms. Will graphics be improved? Will features like Smart Delivery allow those who own the game on Xbox One to play the Xbox Series X version for free? We imagine Bungie will detail specifics like these in the coming weeks.
Destiny 2 is available now on PS4, Xbox One, PC and Stadia.
Will you be playing Destiny 2 on PS5 or Xbox Series X? Which next-gen game are you looking forward to most? Tell us in the comments section!