'Destiny 2' Pinnacle Weapons - How to Get Recluse, Oxygen SR3 & 21% Delirium
Destiny 2 Season of the Drifter features three new Pinnacle Weapons players can earn by completing three Triumphs. While it'll be a grind to get there over the next couple months, here's a quick recap of the tasks you must complete to get the Recluse, Oxygen SR3 and 21% Delirium.
The Recluse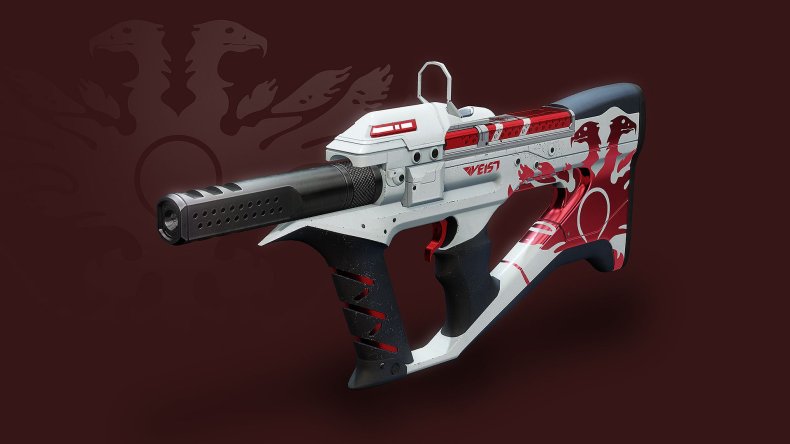 The Recluse is a lightweight Void SMG with the Master of Arms Perk. This means kills with any weapon increase its damage for a short period of time.
To get the Recluse, visit Shaxx and get the "From the Mouths of Babes" Quest in Pursuits. It requires you to complete a Crucible Triumph called The Stuff of Myth.
The Stuff of Myth Triumph mandates getting about 100 wins in Crucible and reaching Fabled Rank. For those who don't know, Fabled is the fourth Crucible rank (out of six.) To increase your rank, play Competitive playlists or Iron Banner matches.
Oxygen SR3
The Oxygen SR3 is a Solar Precision Scout Rifle with the Meganeura: Dragonfly perk. It gets a damage buff depending on the number of precision kills accrued before activation.
To start this Quest, go to Zavala in the Tower and get his Pursuit called Redeployment. It mandates finishing The Best Offense Triumph, which has the following requirements.
1,000 Precision Final Blows: Score the final crit shot on 1,000 foes. This generally means shooting them in the head. If you see a yellow damage number, you've done it right.
500 Orbs Generated: Get kills with your Super or a Masterwork weapon.
Strike and Nightfall completion percentage: Complete 100 Strikes, 20 Nightfalls or some mix of both.
21% Delirium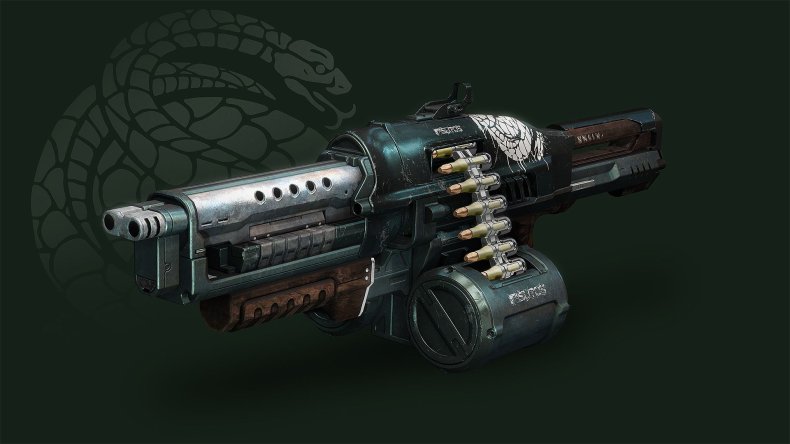 The 21% Delirium is an Arc Machine Gun with the Killing Tally perk. Kills increases the weapon's damage until it's reloaded.
You get this weapon by accepting the "By Your Bootstraps" Quest at the Drifter. Like the others, it requires completing a single, nondescript Triumph. This one is called Notorious Hustle. Here's what it needs.
75 multikills
Envoy and Primeval defeat percentage
An Infamy Rank reset: Earned by completing Gambit bounties.
The tasks themselves aren't all that difficult, but they'll certainly take some time to complete.
Destiny 2 is available on PS4, Xbox One and PC. Season of the Drifter continues through May.
Which of these three Pinnacle Weapons is your favorite? Which are you going after first? Tell us in the comments section!