'Destiny 2' Season 11 Brings Back Wishes of Sorrow and Intrepid Ornaments
Destiny 2 players will soon be able to get some highly anticipated items once lost to the passage of time. Starting with Season 11 on June 9, both the Wishes of Sorrow Thornament and Intrepid Ornaments will once again be available. The news was revealed via the latest This Week at Bungie blog post Thursday evening.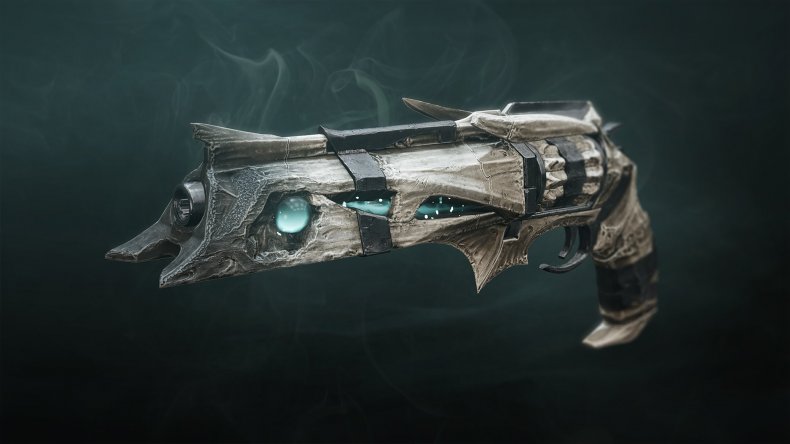 Starting with the case of the elusive Wishes of Sorrow Thornament, longtime Destiny 2 players may recall the cosmetic was "permanently" removed from the game in April of last year, after previously being offered at the Eververse during Season 6. The same was true for the Season of Opulence Intrepid Set that made its debut last June, At that time Bungie was experimenting heavily with time-gated items, but the developer's perspective has since changed.
With the start of Season 11, armor will be a purely gameplay-based reward for aspirational content. This means that, much like the returning items described above, Bungie continues to cut back on practices that push Guardians to the store either for cool armor or time-sensitive cosmetics. In that same token, Silver items, which can only be purchased with real-world money, will also be fully disclosed at the start of the season. Bright Dust will be getting some kind of overhaul for those playing free, but the nature of those changes was not described.
Given these updates, the intent is to make Destiny 2 a more consumer-friendly game designed to please players for the long haul. In the case of the cosmetics listed above, much of those concepts seemed like a holdover from Bungie's defunct partnership with Activision. Now that the developer has been out on its own for a while and looks to continue Destiny 2 into the next console generation, the studio continues making moves that favor all sides of its audience.
Also tied to Season 11, the blog post details a few Sandbox tweaks fans can expect to see. One meaningful adjustment is that the extremely potent Powerful Friends mod will no longer stack its +20 percent mobility perk. In its place, there will be a new Arc mod that introduces a similar benefit but will not stack. The upcoming update will also increase drop rates of some Raid Exotics, and Trials Tokens will now be offered for wins as opposed to outright participation.
In other words, while there's a lot fans still don't know about Destiny 2 Season 11, its encompassing 2.9.0 update sounds like it has lots of features fans want. Bungie has teased that fans can learn more about the upcoming Battle Pass, and possibly the Year 4 pass, by tuning in to a livestream June 9 at 12 p.m. EDT. Considering that's just one hour before Season 11 is expected to begin, some big surprises are presumably afoot.
Destiny 2 is available now on PS4, Xbox One, PC and Stadia. Season 11 begins June 6 at 1 p.m. EDT.
What do you hope to see from Destiny 2 Season 11? Are you happy that Wishes of Sorrow is finally coming back? Tell us in the comments section!