'Destiny 2' Servers Down for Maintenance as Bungie Prepares for Cross Save
Destiny 2 servers will be taken offline for 12 hours today, as Bungie prepares for the upcoming Shadowkeep expansion and in-game Cross Save functionality. News of the maintenance was tweeted by support accounts Wednesday evening, and maintenance will carry on through 10 p.m. EDT June 27. To check the status of the maintenance, visit Bungie's official status page.
"Tomorrow at 7 a.m. PDT Destiny 1 and 2 will be brought offline to undergo maintenance to prepare for Cross Save in Destiny 2 later this fall," the source tweet reads. Further tweets mention planned interruptions to Bungie.net and all companion app features, but it's assumed outages will affect the main game as well.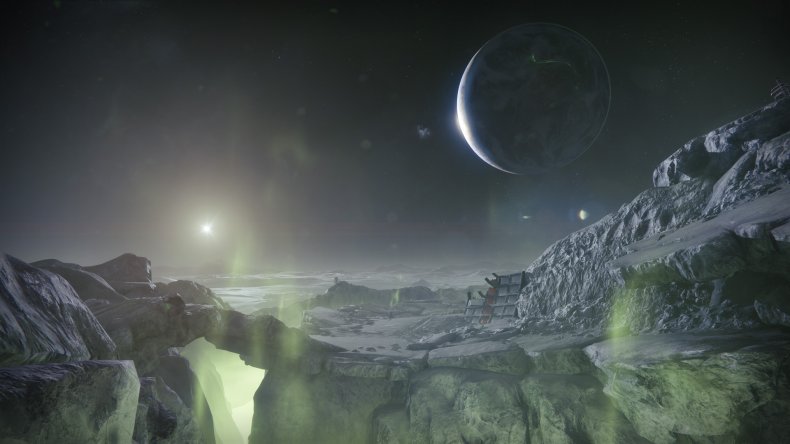 Twelve hours is a long span ofserver downtime , but it arrives to usher in one of this franchise's most anticipated features. Leveraging Cross Save, players will be able to transfer one of their characters between all platforms on which the game is available. Those who own Destiny 2 on PS4 and PC, for example, will be able to conduct weekly Raids on PC with friends and then polish off solo daily tasks on console throughout the rest of the week.
This deal is sweetened by the fact that Destiny 2: New Light will be free on all platforms. While expansion content will remain tied to the platform on which it is purchased, any associated characters, gear and items will transfer regardless of entitlement.
Cross Save features for Destiny 2 were a highlight announcement during a stellar Year 2 reveal stream last month. During the proceedings, Bungie detailed the game's Google Stadia release plans and promised a shift toward a la carte expansions and a retreat from platform-exclusive gear. In short, since parting ways with Activision earlier this year, Bungie has gone great lengths to transform Destiny 2 into the game Guardians hoped it would be. Today's Cross Save-related maintenance is just one tiny speed bump on that road to greatness.
Destiny 2 is available now on PS4, Xbox One and PC.
What will you be doing while Destiny 2's servers are down? Are you excited to try out Cross Save? Tell us in the comments section!