'Destiny 2' Solstice Orb Guide - How to Get Arc, Solar & Void Orbs Fast
Destiny 2 's Solstice of Heroes event lures players with level-400 armor, but a huge part of completing that process involves collecting Arc, Solar and Void Elemental Orbs. In this short guide, we'll tell you the best ways to farm Orbs. Getting that high-level armor will still be a massive grind, but these shortcuts make it a bit more reasonable.
The Pyramidion Strike Orb Farm
With regard to this week in particular, the best Orb farm comes from the level-270 Pyramidion Nightfall Strike. In order to get Orbs, you must equip your Solstice Armor and the subclass of the Orb element you wish to farm. For example, Arc weapons are more likely to drop Arc Orbs. If you really want to increase your odds, run either of these farms with a team of the same class.
At the start of the Strike you'll see a few yellow-bar enemies that drop some Orbs. Kill them, activate a single plate and more yellow-bar enemies will spawn. Kill those, activate the last plate and you'll get a third and final wave. After you finish them off, two huge Minotaurs spawn alongside more yellow bars and a few reds. Kill everything here except one yellow bar. Use that enemy to kill yourself and start the process over again.
Regardless of class, this farm will get you through two of the three Orb tiers you need to get your upgrade. Since this Strike isn't on Earth, it won't give you credit for collecting Earth Orbs.
The Engine Room in the Underbelly of the Leviathan
This particular Orb farm should work out well regardless of how the Weekly Reset changes Destiny 2's Strike rotation. The basement of the Leviathan is always full of yellow-bar enemies, and it will likely stay that way throughout Solstice of Heroes.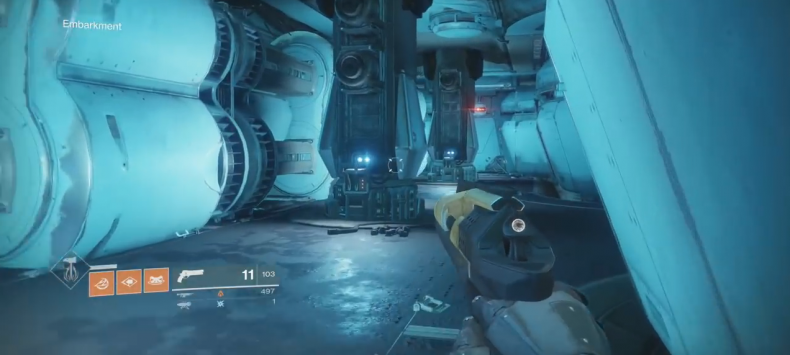 To access the Engine room spawn at the top and get to this room with the switches. Quickly enter the code 153246, and you'll get a notification saying "the way is open." After the door opens, go up a winding path and a bunch of yellow-bar enemies will be waiting for you. You can clear out this area, leave and keep coming back to farm the Orbs you need.
In the opening hours of Solstice of Heroes, these are the best Orb-collecting tips we can offer for Arc, Solar and Void searchers. In the event these farms are rendered ineffective, just stick to missions and look for any opportunity to fight yellow-bar foes. In the days to come, dedicated Guardians may find even better solutions.
Destiny 2 is available now on PS4, Xbox One and PC. Solstice of Heroes runs through the Weekly Reset on Aug. 28.
Were you able to farm Solstice Orbs in Destiny 2 using this guide? Is there an Arc, Solar or Void farm we don't know about? Tell us in the comments section!