'Destiny 2' Trials Cancelled Till Further Notice Again as Win Trading Continues
Destiny 2 Trials of Osiris has been disabled once again, and it may not be back next week either.
The news arrives courtesy of a tweet from the Bungie Help Twitter account published Saturday afternoon that announced the aging PvP offering would be shut down until further notice.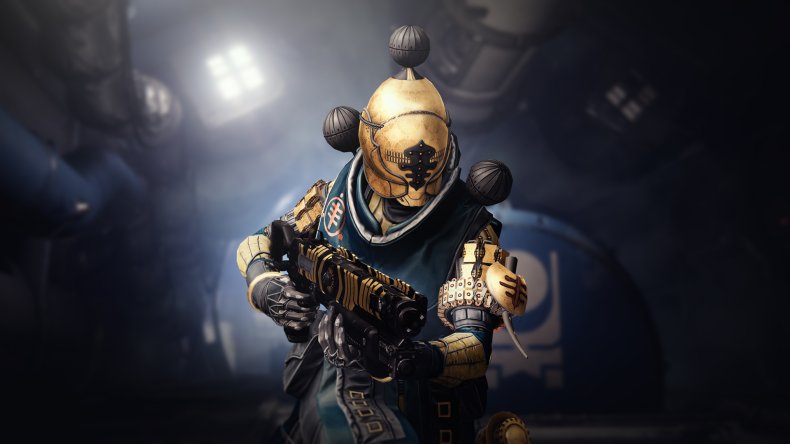 "Due to an issue with Fireteam Rejoin functionality, Trials of Osiris has been disabled for the remainder of the weekend," the message read. That aforementioned issue, of course, is the continued presence of win trading in the high-stakes multiplayer mode. Those who wanted to join the so-called "Hakke casino" could have a free pass to high-tier loot as long as the luck of the draw went in their direction. While Bungie thought it had stamped out the possibility of win trading after a recent investigation of the matter, cheaters still managed to keep the hype train rolling.
To make matters worse, those hoping for a fast fix for the problem may want to manage their expectations. After the mode was taken offline, Bungie's lead Community Manager said "this bug is a gnarly one" and the "team is digging deeper." It's projected that a fix mat not be available until March 23, meaning Trials may be turned off next weekend as well.
For those unaware of the ongoing win trading saga, it began in late February as players presumed to be in Destiny 2's Chinese and Hong Kong communities popularized a method where competing Fireteams could arrange to throw Trials matches for one another in order to provide easy access to Flawless rewards. As those who play Trials regularly know, Flawless victories offer the very best loot and are only obtained after winning seven matches in a row against equally skilled competitors.
The centerpiece of Destiny 2's win trading puzzle over the past few weeks has been the Hakke emblem. Without going into too much detail on how the current win trading method works, teams signaled to one another that they were prepared to win trade by having two players wear the Hakke emblem and leaving one without. If two teams with the same emblem setup were to meet in matchmaking, the players without the emblems would connect outside the game and decide their Fireteam's fate based on a random number generator.
It's the Fireteam Rejoin functionality, however, that inadvertently acts as the linchpin to the entire scheme, as it allows players to cycle through Trials lobbies with dummy characters and then swap to their real characters once the random number generator decides a match will be thrown in their favor. That's precisely why Fireteam Rejoin is listed as the root failure in Bungie's source tweet.
Compared to cheating methods used in other competitive games Destiny 2's win trading scheme is fairly complex, but it proved to be quite widespread. At its peak it meant 48 percent of Flawless Trials wins had zero kills, while 69 percent had five kills or less. This weekend alone 32 percent of Flawless victories had zero kills. It's a loophole that thousands of players abused and continued to leverage even after Trials was disabled last week. As a result, the PvP mode had to be quickly shut down once more.
Destiny 2 is available now on PS5, PS4, Xbox Series X|S, Xbox One, PC and Stadia.
Were you win trading to win at Trials? Should Bungie replace Trials of Osiris with a new mode? Tell us your thoughts in the comments section!