'Destiny 2' Umbral Engram Guide - Altered Element & Twisted Energy Explained
Destiny 2 Season 11 is finally here, and it introduces a new currency called Umbral Engrams most often found as random drops. These, however, don't function like the more randomized Engrams Guardians may be used to. Instead, they can be Focused to offer more targeted results in each drop. In this guide, we'll explain the Umbral Engram decryption process using the Umbral Decoder and Prismatic Recaster.
How to decrypt Umbral Engrams
In the most basic fashion, Umbral Engrams are decrypted by visiting the Drifter. You'll see that he has two new devices next to him. This one is the Umbral Decoder. This is how you decrypt Umbral Engrams. By decrypting a standard Umbral Engram, you can get anything in the Season 11 loot pool.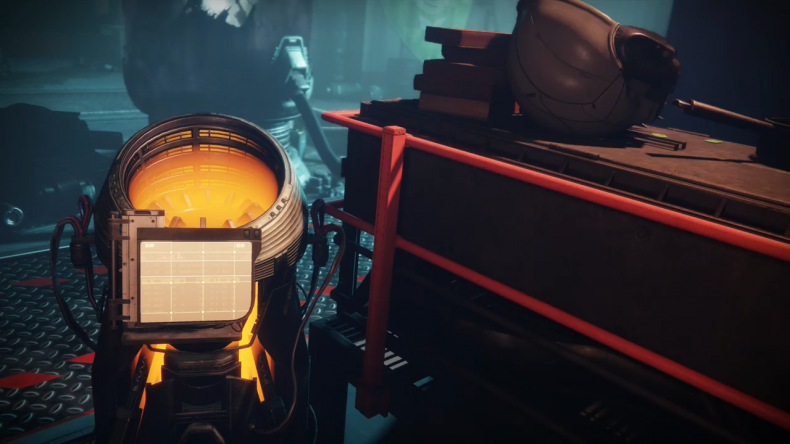 Focused Umbral Engrams
Standard Umbral Engrams are alright, but the real draw for Season 11 is the myriad of Focused Umbral Engrams based on certain categories like Pyramid-Focused items, Rifles, Blades and more. Focused Engrams offer tailored loot drops to provide a much better chance of yielding the kind of gear you want.
If you're just stepping in to Season of Arrivals you may have received a Focused Engram drop from completing a Heroic Contact Public Event. These are decrypted at the same Umbral Decoder used to decrypt Umbral Engrams.
Get more Focused Umbral Engrams
It's obvious that Focused Umbral Engrams are much better than regular Umbral Engrams, so the basic loop of Season 11 involves taking those plain Umbral Engrams and Focusing them yourself. To do this, you must use the Prismatic Recaster. The Prismatic Recaster is this circular device near the Umbral Decoder.
Focusing an Umbral Engram at the Prismatic Recaster requires Altered Element or, later on in your progression, Trace Override. These are earned by completing Daily Bounties at the Recaster or by upgrading the Recaster. To Focus an Umbral Engram, simply go into the Umbral Focusing menu at the Recaster and select the type of Engram you want. You'll see, however, that only Basic Umbral Focusing options are available at the start. To unlock Improved Arsenal Focusing and Improved Armor Focusing you must upgrade the Recaster.
How to upgrade the Prismatic Recaster
If you messed around with the Seraph Bunkers in Season 10, the process of upgrading the Prismatic Recaster should feel familiar. The main way to do it is by accruing Twisted Energy, which is collected by completing Weekly Bounties or at certain points in the latest Season Pass.
That Twisted Energy can then be spent on various "Gifts of Light and Dark" seen in their own menu at the Recaster, next to the Umbral Focusing Menu. It has three Ranks that each unlock after completing every requirement in the previous Rank. So, to unlock the second-tier Improved Arsenal Focusing Engrams, you must reach Rank II of the Prismatic Override. That's essentially all you need to know about the loot loop in Destiny 2 Season 11.
What are your thoughts on Season of Arrivals so far? Do you have lots of Umbral Engrams? Tell us in the comments section!