Destiny 2' Update 1.2.1.2 Fixes Issue With Iron Ornament Bundle - Patch Notes
Destiny 2 update 1.2.1.2 just launched on PS4, Xbox One and PC. The tiny patch addresses an issue with the Iron Ornament Bundle. Here's a brief summary of what the update does ,according to Bungie's official patch notes.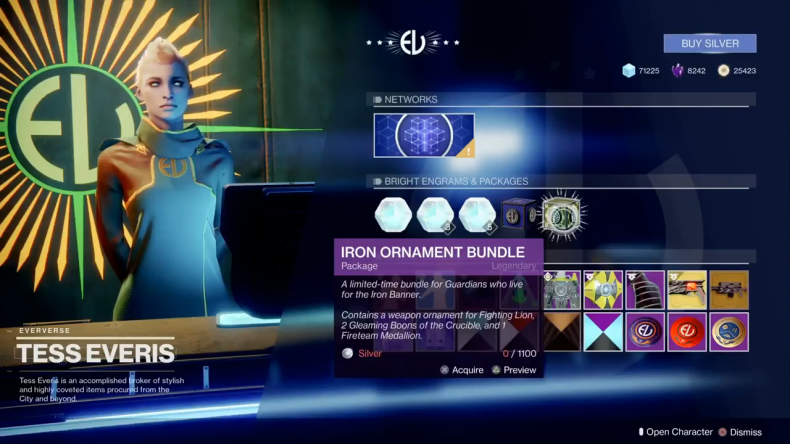 'DESTINY 2' UPDATE 1.2.1.2 PATCH NOTES
General
Fixed an issue where the Lupus Visage Ornament for Fighting Lion was not correctly granted to players who purchased the Iron Ornament Bundle
Here are a few Weekly Reset details you may want to know as well:
Flashpoint Nessus
Nightfall: Savathun
Crucible: Doubles
Burn: Void
This hotfix arrives as part of a new Faction Rally for Season 3. Factions will feature the same Winner's Offerings from the previous one, so if you've already reached Rank 50 with one faction, it's time to pledge somewhere else. Luckily, those who didn't reach Rank 50 the first time can continue their previous grind from where they left off. If you need help with that, feel free to read our Faction Rally guide.
Destiny 2 is available now on PS4, Xbox One and PC. Hotfix 1.2.1.2 is available now on all platforms as an over-the-air update.
What's your take on the latest update for Destiny 2? Who are you pledging to for the second Faction Rally? Tell us in the comments section!