'Destiny 2' Update 2.5.2.3 Fixes Cross Save & Reckoning - Patch Notes
Destiny 2 update 2.5.2.3 has just released as a server-side update. The small hotfix continues to make Reckoning a more worthwhile activity, this time by removing absurd negative modifiers from the experience. It also fixes lingering bugs with cross save features as well. The full patch notes arrive courtesy of a Bungie blog post.
Destiny 2 Update 2.5.2.3 Patch Notes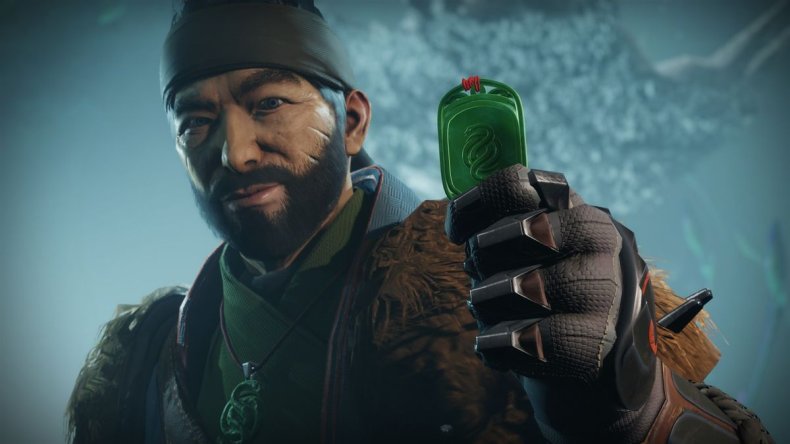 Annual Pass content is now available to all Forsaken players of Destiny 2
All negative modifiers have been removed from the Reckoning
Because this update is just a small hotfix a few weeks away from the launch of Shadowkeep, hotfix 2.5.2.3 doesn't change much with regard to the game Guardians know and love. It follows last week's Reckoning changes, which made enemies easier to kill and weapon drops more common. Negative modifiers were the final thorn in the sides of those hoping to score some sweet Season of the Drifter weapons, but the revised mode should be much more welcoming than before. As Drifter content starts to age out in favor of Shadowkeep and Destiny 2's New Light free-to-play launch, it makes sense for Bungie to take steps to make Reckoning more welcoming to a wider audience.
The 2.5.2.3 hotfix was previewed in last week's This Week at Bungie blog post. In that post Bungie also discussed some major Sandbox weapon-balance changes due alongside Shadowkeep. Auto Rifles, Bows, Hand Cannons, Machine Guns, Scout Rifles and more are privy to a damage buff, while Perks like Subsistence and One-Two Punch get taken down a peg. There's not too much to write home about with this latest update for Destiny 2, but its positive changes certainly get players primed for Shadowkeep in the weeks ahead.
This small fix arrives on the heels of a special 10-minute VDoc released by developers. In the Moon and Beyond video, Bungie details its plans for Destiny 2 Year 3 and beyond. We also see several glimpses at new footage of the moon destination and its developing mysteries. The moon has become a much darker place than Guardians may remember from Destiny 1, plagued by creatures called Nightmares that embody the deepest fears of heroes. The short video also recaps major advancements in Armor 2.0, seasonal weapons and more. To make the game a better action-MMO, teamplay is first and foremost. This small update sets players on the much bigger path ahead.
Destiny 2 is available now on PS4, Xbox One and PC.
What are your thoughts on Destiny 2 update 2.5.2.3 and the changes in the patch notes? Tell us in the comments section!