'Destiny 2' Update 2.0.2.1 Fixes Weekly Resets & Crucible Loot - Patch Notes
Destiny 2 update 2.0.2.1 has officially landed on live servers as an over-the-air download. The small patch fixes issues with Weekly Resets, Masterwork Cores and Crucible weapon Triumphs. Read the full patch notes below courtesy of an official Bungie blog post.
'Destiny 2' Update 2.0.2.1 Patch Notes
General
Fixed an issue where some Weekly Challenges were not resetting properly.

Players who were impacted by this issue should now have their missing Challenges.

Fixed an issue where players could earn Masterwork Cores at no cost through the Drifter.
Fixed an issue where the reward for completing all available Crucible weapon triumphs was not properly available to all platforms.
Because Destiny 2 update 2.0.2.1 is a server-side update rather than a client-side one, the patch will download in-game instead of via your platform's update interface. It should only take a few seconds to make the necessary changes. Destiny 2 update 2.0.2.1 went live after an hour of routine maintenance Thursday afternoon.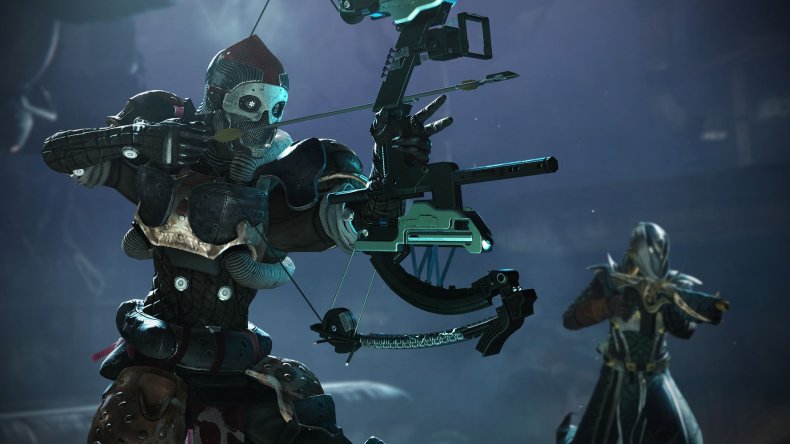 The need for this particular hotfix made itself known during Forsaken's launch weekend, when weekly tasks were suddenly reset for some players. Today's update is designed to ensure that doesn't happen again. The fix arrives shortly after Raid Chest exploits were blocked and just before the Last Wish Raid goes live on Friday at 1 p.m. EDT.
This Destiny 2 update is far from a substantial one, but it features a few small changes Guardians may have been curious about.
Destiny 2 is available now on PS4, Xbox One and PC. The 2.0.2.1 hotfix should be live on all platforms.
Have you downloaded the latest update for Destiny 2 ? Were you affected by the unexpected reset? Tell us in the comments section!