'Destiny 2' Update 2.2.1.1 Fixes Pinnacle Weapons & Gambit Prime - Patch Notes
Destiny 2 update 2.2.1.1 has just been released, and it arrives to address some pretty crazy bugs that emerged with the arrival of the Arc Week update on Tuesday. After the patch, Xbox users no longer get PlayStation-exclusive weapons, Gambit Prime bonus perks are back, and the Season 6 Pinnacle weapons are up for grabs once again. Read the full patch notes below.
Destiny 2 Update 2.2.1.1 Patch Notes - April 11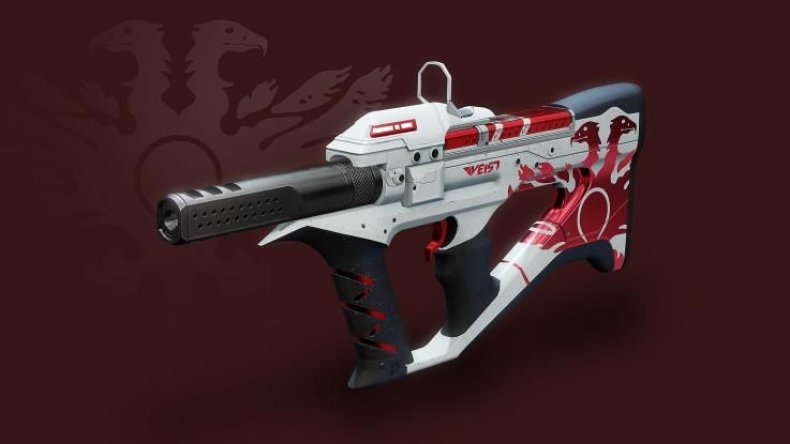 Fixed an issue where Wavesplitter was being rewarded from Xûr on unintended platforms

The weapon will persist in inventory, and become available to equip in September 2019

Fixed an issue where players could re-acquire pinnacle weapons from vendors at no cost

Players should be able to acquire pinnacle weapons beginning at 5 p.m. EDT after taking the patch.

Fixed an issue where players could have the Sentry perk "Umbral Strike" even when not having the proper amount of Sentry armor equipped

Sentry perks will be re-enabled at 5 p.m. EDT.
The main issues in this update center around a Pinnacle Weapon glitch that essentially allowed players to farm unlimited Enhancement Cores. When active, Guardians could earn a Pinnacle weapon multiple times and then dismantle it to claim the seven Enhancement Cores each time. As expected, Bungie was quick to shut the illicit venture down. As stated above, players could also do insane amounts of Gambit Prime damage using a glitched version of the Umbral Strike perk. The exploit essentially broke the mode, so the gear had to be reworked.
Destiny 2 update 2.2.1.1 arrives just days after the release of the Arc Week patch that rebalanced the Arc subclass and tweaked loot drops. The Thunderlord Exotic quest also became available for Guardians to complete.
Destiny 2 is available on PS4, Xbox One and PC. The 2.2.1.1 hotfix is live on all platforms as an over-the-air download. For more info on the Season 6 Pinnacle Weapons, check out our guide.
What are your thoughts on these latest fixes for Destiny 2? Does today's update make the game better? Tell us in the comments section!