'Destiny 2' Warmind DLC Livestream Recap - Hive Mode, Exotics & More
Destiny 2 fans will be listening intently during the Warmind DLC reveal livestream at 1 p.m. EDT today. In this constantly updating blog post, we'll recap every big lead from the show as soon as it happens. Teasers indicate the presentation will focus on a new locale called the Mars Hellas Basin, as well a horde-like mode called the Hive Escalation Protocol. The presentation will also touch on rebalancing and fan questions.
The main goal of the stream is to get fans excited for the start of season 3, which begins May 8 alongside the launch of Warmind. What remains to be seen, though, is just how much Bungie is willing to change to keep hardcore community members invested for longer periods of time.
Note: The recap will be coming in as the stream happens, so keep refreshing this page for updates. We'll do our best to keep up with the onslaught of announcements as they happen.
Evan Nikolich (Design Director Bungie) Brent Gibson (Vicarious Visions Creative Director) on-screen
The partnership with Destiny has been in works for two years.
New, exciting, earned challenges
New story, new endgame activity, new PvP ranking. The goal is to keep players engaged.
Mars Hellas Basin
Polar ice cap of Mars, Rasputin's awakening.
Ice caps melting to uncover a time capsule.
Rasputin is born on Mars. We'll see his stronghold.
Story discovery will be left to the players.
Hive next to Rasputin
Escalating waves of Hive in Escalation Protocol horde mode as the caps melt.
Will focus on Clovis Bray and Ana Bray. She'll be your friend, vendor and cornerstone.
Prologue to Warmind shown. Ana investigating her past. Ana shown fighting the Hive. Watch the full clip above.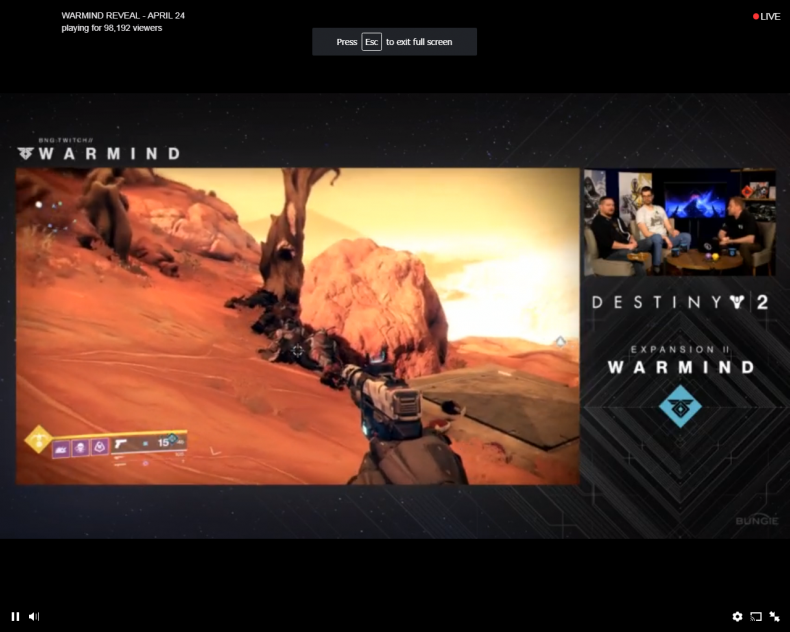 Escalation Protocol
Number-one goal is to make a challenging endgame experience with big challenges players can return to. This is one answer to feedback that Destiny 2 is too easy.
Anyone can join up and you can start it at any time.
Activate it by activating Rasputin tower to attract the Hive. It ramps up the longer you go.
There are seven total waves. The seventh is a unique boss fight. Five unique bosses that rotate each week. Each wave has a sub-boss.
Some bosses drop things, others don't.
Weapons: shotgun with unique perks
Sniper with Box Breathing perk. Fourth shot offers huge damage and has Triple Tap.
Sword from Destiny 1 returns
Special armor from the activity
A few reward systems: wave three and five chest spawns with normal items. Most desirable loot comes from final boss.
Shadow rifts spawn and you must take them out.
Requires cooperation
Melting Point and Tether become critical. Non-needed weapons will be needed.
Items: Armory Token offers special weapon called Valkyrie. It's a magical spear rocket launcher and ranged melee weapon that lasts for a short duration of time.
Emote wheel will free for all, but Protocol is exclusive to Warmind.
Begins May 8, must finish Warmind campaign first or a friend must do so, but you'll probably get wrecked if you haven't finished the Warmind campaign.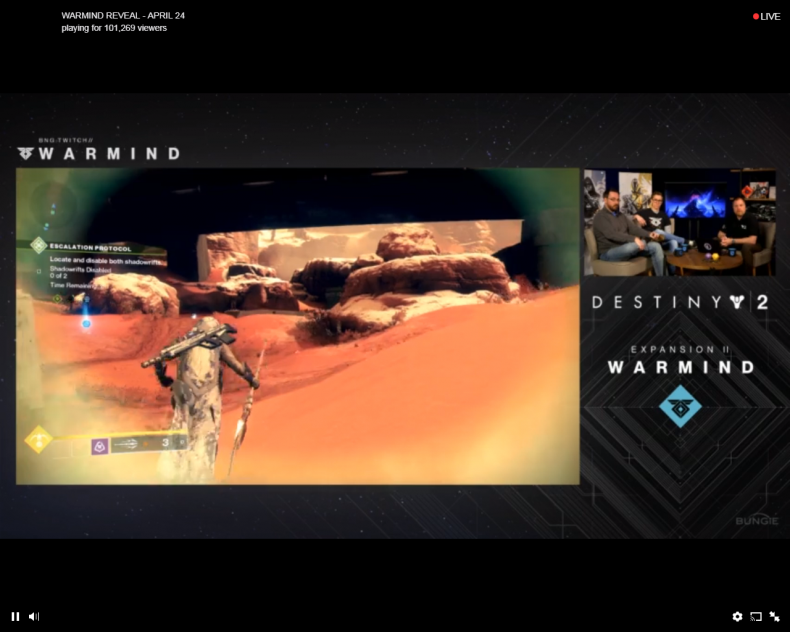 Season 3 Updates
​Crucible Ranks and Private Match
Ranks
Rank Valor: Progression up when you win. No loss penalties. More of a time-investment measurement. In quickplay and traditional rotation.
Rank Glory: Only for competitive. Rank goes down when you lose
Each rank has a streak bonus.
Crucible Rewards
Will be listed with ways to get them
Emblems track your wins
Glory Emblem tracks rank points
Tangible rewards include guns for ranks with one "chase gun" per season.
Redrix's Claymore: Desperado new perk, Reload while Outlaw is active and increases rate of fire without lowering impact. Attached to the highly-elusive Fabled Rank in Glory.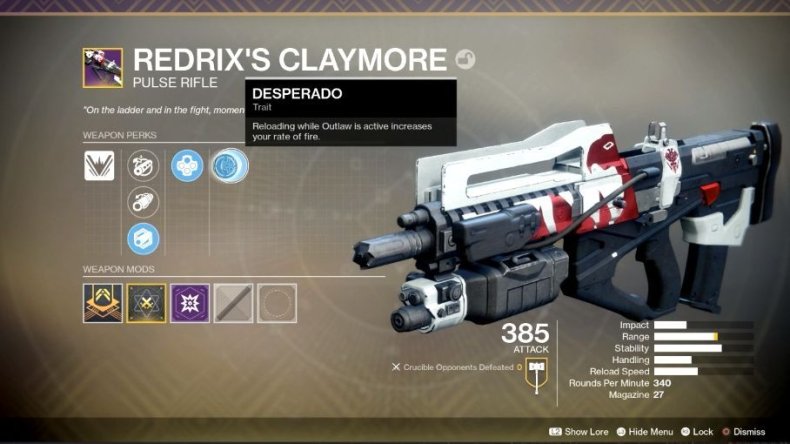 Private Match
Everything you know and love, focused on gameplay options.
Sandbox Tuning
​Increase power with each weapon. Make everything stronger. The play will be the same, just more effective.
Fighting Lion more ammo. More damage to detonation. If you get a kill with the grenade it guarantees an energy ammo brick drop.
Graviton Lance will destroy in PvP. Two-round burst instead of three.
Risk Runner: Increased arc damage resistance and enabled that for PvP. Half damage from arc source. Arc Overdrive perk is enabled when stowed. You only get damage resistance with the weapon in hand.
Sky burner's Oath: ADS will be slow, high-impact precision with explosive roads. Hip fire is more like a grenade launcher. It has target-seeking rounds as well.
Hard Light: Hold down reload to change shots on the fly like Borealis. Hard Light ricochet kills offer double damage.
Crimson: Not a flashy fix. More ammo with TTK of an aggressive Hand Cannon. Sped up the time between bursts, and the first bullet of the final burst has a killing blow.
Sturm and Dreg: Primed overcharged bullet. Kill with Dreg reloads Sturm and increases magazine size. Adds more powerful rounds as the magazine tops out at 20.
Destiny 2 is available now on PS4, Xbox One and PC. The Warmind expansion launches May 8 on all platforms.