'Destiny 2' Xur Inventory & Location March 13: Chromatic Fire & Ashen Wake
Destiny 2 has a new Xur inventory for March 13 that includes Chromatic Fire, Ashen Wake, Coldheart and more. Below, we recap all the key details you should know before spending those precious Legendary Shards. Xur's latest location and best gear can be found right here.
Where is Xur Destiny 2 March 13
This week, players can find Xur in the Hangar area of the Tower on the stairs. Those who don't know where that is are free to use the map below.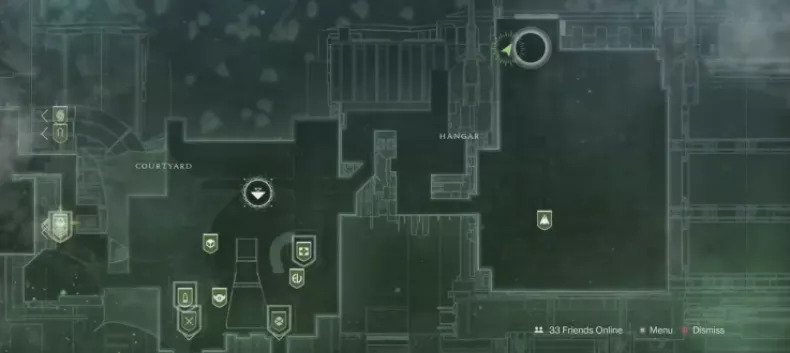 Destiny 2 Xur Inventory March 13
Once you've found Xur, here's a quick recap of the gear he's carrying.
Coldheart [Energy Trace Rifle - 29 Legendary Shards]: Even though it's a bit harder to find Coldheart ammo in PvP than back in the day, this is still a strong multi-purpose Exotic. Its Cold Fusion laser manages to shred in Gambit or PvE if you can get a shot off, which makes it a very worthy gun. Fairly recent amo buffs make it stronger too. Trace Rifles have a weird place in the meta these days, but this is still a solid one.
Lucky Pants [Hunter Leg Armor - 23 Legendary Shards]: With the Illegally Modified Holster perk, precision hits load a single round to the chamber of a stowed Hand Cannon. Hand Cannons also load faster and are more accurate once you swap to them. If you like using Ace of Spades or Last Word, you can't go wrong with these. That being said, if you don't use Hand Cannons, they're pretty much useless.
Ashen Wake [Titan Gauntlets - 23 Legendary Shards]: This one has its standard perk called Bring the Heat. It causes Fusion Grenades to explode on impact and increases throw speed. This Exotic benefits heavily from fairly recent changes to the Sandbox meta. If you've been slacking on your use of projectiles, now's the time to change up your strategy.
Chromatic Fire [Warlock Chest Armor - 23 Legendary Shards]: This armor has the Crystalline Transistor perk, which creates an explosion after precision kills with a Kinetic weapon. Paired with Blast Furnace, Ace or Breakneck, this is an amazing Exotic for AoE effects in PvP or PvE alike. It's not going to suit everybody's playstyle, but it might still be helpful. For Warlocks this one is a maybe.
The World [Invitation of the Nine - Nine Legendary Shards]

Complete the Lake of Shadows Strike.
Collect Nine Fallen Samples.
Collect Nine Cabal Samples.
Collect Nine Taken Samples

Five of Swords: This is a Nightfall Challenge Card that can raise or lower the Power handicap to fit your needs. Raising the handicap increases your score multiplier.
Overall, this week's Xur inventory is pretty bland despite being the first cycle of Season of the Worthy. Coldheart is a strong PvP gun, which pairs it well with the return of Trials, but it's not a particularly new item. Speaking of which, Hunters are bound to feel especially cheated by Xur's March 13 lineup, given that this is the second week in a row he's selling Lucky Pants. While they may be awesome for Hand Cannon users, this piece of gear has a fairly specific use case that doesn't quite warrant it being featured as often as it is. If you're a Warlock, Chromatic Fire is lots of fun, but, if AoE isn't your style, you'd be better off buying a Fated Engram instead. The items in Xur's March 13 inventory aren't necessarily bad, but there's nothing here that's a must-have purchase.
Destiny 2 is available now on PS4, Xbox, PC and Stadia.
What are your thoughts on Destiny 2's Xur inventory for March 13? Will you be using Chromatic Fire or Ashen Wake in your Trials matches? Tell us in the comments section!