'Destiny 2' Xur Inventory & Location April 3: Hard Light & Orpheus Rig
Destiny 2 has a new Xur inventory available during the weekend of April 3, and it includes Hard Light, Orpheus Rig and Contraverse Hold. Below, we reveal Xur's latest location and explain which pieces of gear are worth those hard-earned Legendary Shards Eyes up Guardians, because we've got a big scoop.
Where is Xur Destiny 2 April 3
This week you'll find Xur at Giant's Scar on Io. Those who don't know where that is are free to use the map below.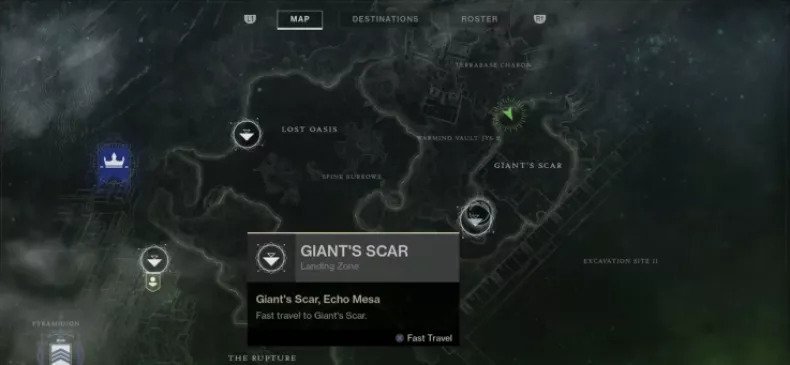 Destiny 2 Xur inventory April 3
Once you've found Xur in his new location, it's time to take a look at what he's selling. Here's a quick recap of the main roster.
Hard Light [Energy Auto Rifle - 29 Legendary Shards]: Hard Light has the Volatile Light Perk, which adds ricocheting rounds that dole out bonus damage on bounce. Simply put, this is one of the best PvP weapons in Destiny 2 right now. If you're having trouble leaving your mark in Trials of Osiris, now's the perfect time to give Hard Light a shot. Whether you're an old or new Guardian, this is a pickup that can't be missed.
Orpheus Rig [Hunter Leg Armor - 23 Legendary Shards]: Orpheus Rig features the Uncanny Arrows perk, which offers Ability Energy for each enemy tethered by Shadowshot anchors. This might be the best tether-based Exotic in all of Destiny 2. It sets up a practically endless string of Supers.
Stronghold [Titan Gauntlets - 23 Legendary Shards]: With the Clenched Fist Perk, there are bonuses to guarding with Swords. That being said, provided you have the Shards to buy the Black Talon as well, those 2 make an excellent bundle. It's obviously a very specific use case kind of Exotic for those who prefer a certain class of weapon, but it's still a neat asset to have in your arsenal.
Contraverse Hold [Warlock Gauntlets - 23 Shards]: These gloves have the Chaotic Exchanger perk, which resists incoming damage while charging Void grenades with Chaos Accelerant, Feed the Void or Handheld Supernova. Charged grenades also return a random amount of grenade energy on hit. In short, what you get with this Exotic is a chance to hurl unlimited supercharged grenades at will. It's a shame the Nova Warp got nerfed, but these are still worth your time.
Five of Swords : This is a Nightfall Challenge Card that can raise or lower the Power handicap to fit your needs. Raising the handicap increases your score multiplier.
Death [Invitation of the Nine - Nine Legendary Shards]

Three Control Completions
Three Survival Completions
Three Rumble Completions
As far as Xur inventories go, the April 3 selection is probably one of the best we've seen in a while. Especially if you don't have one, getting your hands on Hard Light is a pretty great idea in the current meta. In many ways Hard Light is basically the Prometheus Lens of the Destiny 2 Trials scene, and now everyone has a chance to use it. This gun will likely get nerfed in due time, but for now just enjoy the chaos. For everyone else who's not springing for Hard Light, Hunter's should still take a second look at Orpheus Rig if you haven't already. It's been nerfed over the last several months, but it's still a trendy selection amongst players. This is a great weekend to spend some Shards, so get straight to it.
Destiny 2 is available now on PS4, Xbox One, PC and Stadia. Xur will persist in-game through the next Weekly Reset.
What are your thoughts on Xur's inventory for April 3? Will you be picking up Hard Light or Orpheus Rig? Tell us in the comments section!