'Destiny 2' Xur Inventory & Location July 17: Vesper of Radius & Lucky Raspberry
Destiny 2 has a new Xur inventory for the weekend of July 17, and it looks to be a fairly ordinary one. Are you a new Guardian in need of Vesper of Radius, Lucky Raspberry or Skyburner's Oath? Below we explain the vendor's latest collection, reveal his current location and explain how those precious Legendary Shards should or shouldn't be used.
Where is Xur Destiny 2 July 17
This week you'll find Xur chilling in the Hangar area of the Tower. If you don't know where that is, feel free to consult the map below.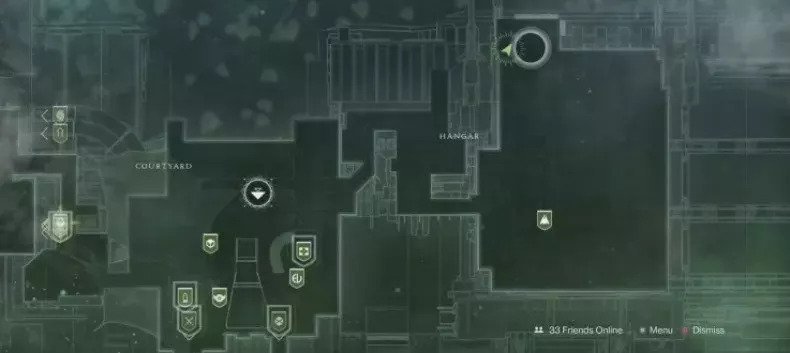 Destiny 2 Xur inventory July 17
Now that you've discovered Xur's location, it's time to take a look at the gear he's selling and its respective stat rolls.
Skyburner's Oath [Scout Rifle - 29 Legendary Shards]: This weapon has the Slug Rifle perk that makes its rounds more powerful when aiming down sights. The Oath isn't the best Scout in the game, but its extra damage can be helpful for those who need to accomplish a lot in solo sessions or Crucible. If you're a new Guardian especially, there's a lot to like about this rifle.
Lucky Raspberry [Hunter Chest Armor - 23 Legendary Shards] : The Lucky Raspberry features the Probability Matrix perk, which increases the chaining of the Arc Bolt Grenade with a random chance for recharge and a guaranteed recharge after a full chain. Especially if you're an Arcstrider, its advantages in PvE and PvP alike are obvious. Toss grenades at human opponents from a distance or clear large clusters of AI foes with an endless barrage of projectiles. For some Hunters, this could be a can't-miss Exotic.

MOB 15, RES 16, REC 2, DIS 16

Peacekeepers [Titan Leg Armor - 23 Legendary Shards]: The main lure of Peacekeepers is its Mecha Holster perk, which reloads stowed SMGs to make them instantly ready when you switch them back in. Since it's possible to cycle between two SMGs, the Peacekeepers' benefits have a tendency to stack.

MOB 8, RES 19, REC 6, DIS 7

Vesper of Radius [Warlock Chest Armor - 23 Legendary Shards]: If you're in need of Exotic Chest Armor, Xur has you covered. The primary perk for this one is Planetary Torrent, which adds an extra Arc Shockwave to your Rifts. Especially if you're using a Rift-based character, this one's well worth picking up.

MOB 9, RES 9, REC 16, DIS 11

Five of Swords [Challenge Card]: This is a Nightfall Challenge Card that can raise or lower the Power handicap to fit your needs. Raising the handicap increases your score multiplier.
With all these details in mind, the July 17 Xur inventory is probably one of the worst in a while for longtime players. Newcomers should absolutely pick up this solid roll for Skybuirner's Oath if they don't have one already, but everything else is pretty bland. The roll for Vesper of Radius looks nice, but, because its main Perk has such a specific use case, we wouldn't really recommend it. For the most part these Exotics have been on offer for years and aren't all that interesting. Where is the large collection of DLC gear? What about Transversive Steps or Helm of Saint-14? Maybe get an Engram this week or save those Shards for another time.
Destiny 2 is available now on PS4, Xbox One, PC and Stadia. Xur will be in his location through the Weekly Reset on Tuesday.
What do you think of the July 17 Xur inventory? Will you be buying your first Skyburner's Oath? Tell us in the comments section!