'Destiny 2' Xur Inventory & Location June 12: Promethium Spur & Synthoceps
Destiny 2 has its first-ever Xur inventory for Season of Arrivals, and it's an exciting one. Random rolls have returned, so take a quick look at these unique versions of Promethium Spur, Snythoceps, Black Talon and more. Below, we'll showcase the vendor's latest location and detail the Exotics he's carrying.
Where is Xur Destiny 2 June 12
With the start of the new season, this week you'll find Xur at the Barge on Nessus. Those who don't know where that is are free to use the map below.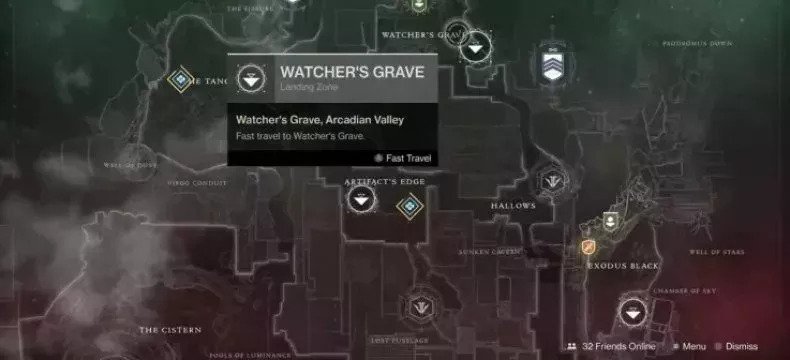 Destiny 2 Xur Inventory June 12
Now that you know where to find him, here's a quick recap of the goods he's carrying over the weekend. Since random rolls have returned once more, the adjusted stats are listed as well.
Black Talon [Heavy Sword - 29 Legendary Shards]: This unique sword has the Crow's Wings Perk which fires a projectile at the push of a button. As long as you don't mind getting up close, it wrecks in PvE and Crucible alike. It's found a real home, though, with invaders in Gambit. Especially if you like Destiny 2's hybrid mode, this is a can't-miss opportunity.
Raiden Flux [Hunter Chest Armor - 23 Legendary Shards]: With the Synapse Junctions intrinsic Perk, attacks with the Arc Staff increase its damage output and duration. If Arcstrider is your subclass, there's no reason why the Flux shouldn't be somewhere in your armory. It opens up doors for massive damage on bosses, making it one of the best staff Exotics in all of Destiny 2. It has a fairly specific use case, but it's nice for the right type of Guardian.

MOB 9, RES 13, REC 12, DIS 7, INT 6, STR 15

Synthoceps [Titan Gauntlets - 23 Legendary Shards]: Its Biotic Enhancements Perk offers increased melee lunge range and increased melee and Super damage when surrounded. Especially if you're a Juggernaut Striker, there's no way this Exotic should be missed. If you're ever beset by lots of enemies, you can smash your way out of danger. If you like melee, Synthoceps is a blast to use. That roll is rather unfortunate, though.

MOB 2, RES 11, REC 20, DIS 14, INT 13, STR 2

Promethium Spur [Warlock Leg Armor - 23 Legendary Shards]: The Promethium Spur has the Ember of Light Perk, which creates a Healing and Empowering Rift at the location of slain enemies when Daybreak is active. This is a decent support Exotic for situations where you need to eliminate lots of threats quickly, but it's also another Exotic that only has a specific use case. If you buy it, you're probably only doing so to improve your Engram drops.

MIOB 9, RES 10, REC 12, DIS 9, INT 14, STR 6

Exotic Engram [Exotic Cipher]: Right now the only way to get an Exotic Cipher seems to be through the Season Pass, although some have said they're a very rare drop in the Contact Public Event as well. Get a new Exotic or armor with a high roll.
Five of Swords: This is a Nightfall Challenge Card that can raise or lower the Power handicap to fit your needs. Raising the handicap increases your score multiplier.
The Tower [Invitation of the Nine - 9 Legendary Shards]

Hallowed Lair Strike
Nine Hive Samples
Nine Scorn Samples
Nine Vex Samples
As far as Xur inventories go, this one is pretty solid for everyone involved. Warlocks get the shaft a bit with the Promethium Spur, but even that stat roll is pretty good for Guardians who might have a use for it. In fact, all of these stat rolls are far better than their collection variants, so you can't lose much either way. All totals are 60 or greater even though certain gear lags behind in certain categories. Destiny 2 fans wanted random rolls back for a reason, and this week's haul explains why. The chance to get better goods has made Xur exciting again for new and veteran Guardians alike. The stat rolls can obviously get better from here, but it's nice to see an all-around improvement over the previous static setup.
Destiny 2 is available now on PS4, Xbox One, PC and Stadia.
What are your thoughts on the June 12 Xur inventory? Will you be picking up Black Talon, Synthoceps or Promethium Lens? Tell us in the comments section!