'Destiny 2' Xur Inventory & Location June 7: Sweet Business & Sixth Coyote
Destiny 2 has a new Xur inventory for June 7, and we're here to show it off. From his new location on Nessus, Xur is selling special items like Sweet Business, the Karnstein Armlets and Sixth Coyote. Learn the full details of his latest inventory below.
Where is Xur in Destiny 2 today?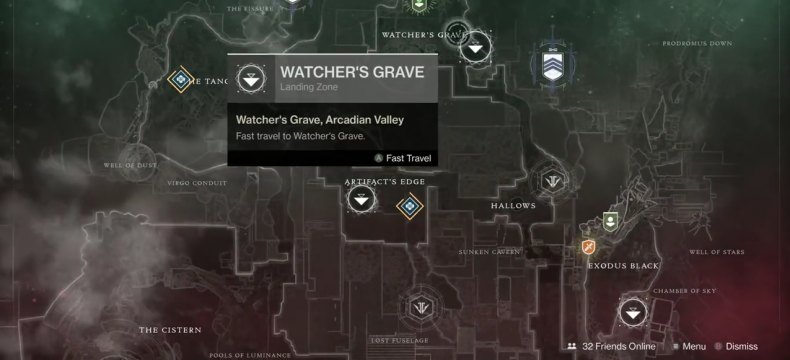 This week Xur is feeling saucy, so you'll find him deviating from his original pattern by hanging out at the Barge on Nessus. Those who don't know where that is can feel free to use the map above.
Destiny 2 Xur Inventory June 7
Once you've made your way to the Barge, you'll also find that Xur has a rather interesting collection of Exotics to kick off Season of Opulence. Read more about each piece of gear in the descriptions below.
Sweet Business [Primary Auto Rifle - 29 Legendary Shards]: This gun is still an absolute force in PvP in the Sandbox. Especially when Titans pair it with War Rig, you can't go wrong. Enemies will run in fear when they hear your heavy fire. Its Payday perk offers a large magazine and increased hipfire accuracy. If used properly, it's a solid two or three-shot kill.
Karnstein Armlets [Warlock Gauntlets - 23 Legendary Shards]: With the Vampire's Caress perk, melee kills instantly restore a large amount of health and continue to do so afterwards for a short duration. This certainly isn't the most popular Exotic in all of Destiny 2, but it's a solid purchase for a Warlock who likes to fight from up close. There are probably some better melee-focused options with better advantages, but these aren't bad.

Hand Cannon Loader - Linear Fusion Rifle Loader - Momentum Transfer
Linear Fusion Rifle Scavenger - Rocket Launcher Scavenger

Ashen Wake [Titan Gauntlets - 23 Legendary Shards]: This one has its standard perk called Bring the Heat. It causes Fusion Grenades to explode on impact and increases throw speed. This Exotic benefits heavily from the recent changes to the Sandbox meta. If you've been slacking on your use of projectiles, now's the time to change up your strategy.

Fusion Loader / Hand Cannon Loader / Impact Induction
Shotgun Scavenger / Heavy Ammo Finder

The Sixth Coyote [Hunter Chest Armor - 23 Legendary Shards]: With its Double Dodge perk, Guardians get a second Dodge Charge. It's not the flashiest advantage in the world, but it does help when considering the benefits of the Marksman Dodge or Gambler's Dodge. Not only will this perk make you harder to hit on console, but it can also recharge your melee or refill your ammo clip too. This is another situation where there are probably better options, but top-tier players can squeeze a lot out of it.

Unflinching Power Aim - Unflinching Light Arms Aim - Unflinching Large Arms
Auto Rifle Reserves - Submachine Gun Reserves

Five of Swords: This is a Nightfall Challenge Card that can raise or lower the Power handicap to fit your needs. Raising the handicap increases your score multiplier.
The World [Invitation of the Nine - Nine Legendary Shards]

Complete the Lake of Shadows strike in the EDZ.
Collect nine Fallen samples.
Collect nine Cabal samples.
Collect nine Taken samples.
This week's Xur lineup is interesting for a new reasons. Not only has everyone's favorite valuables vendor worked his way to a new location, but he's also selling a couple items that aren't normally in his rotation. Nothing is super game-breaking about the Karnstein Armlets or Sixth Coyote, but in the right hands, these pieces of gear can be pretty deadly. While there's certainly some other options we'd like to see featured before Season of Opulence is finished, this is a nice way to ease folks into the new content. Especially as the loot pool expands with Shadowkeep this fall, there's lots of potential for Xur to become exactly what players want him to be.
Destiny 2 is available now on PS4, Xbox One and PC. Xur will be at this location until Tuesday's Weekly Reset.
What are your thoughts on Xur's inventory for June 7? Will you be buying the Karnstein Armlets or the Sixth Coyote? Tell us in the comments section!