Destiny 2 has a new Xur inventory for the week of May 22, and it includes Karnstein Armlets, Cerberus+1, Mask of the Quiet One and more. As Season of the Worthy comes to a close, we've got the scoop on how those lingering Legendary Shards should be spent.
Where is Xur Destiny 2 May 22
This week Xur is located at the Barge on Nessus. Those who need to pinpoint his exact spot can consult the map below.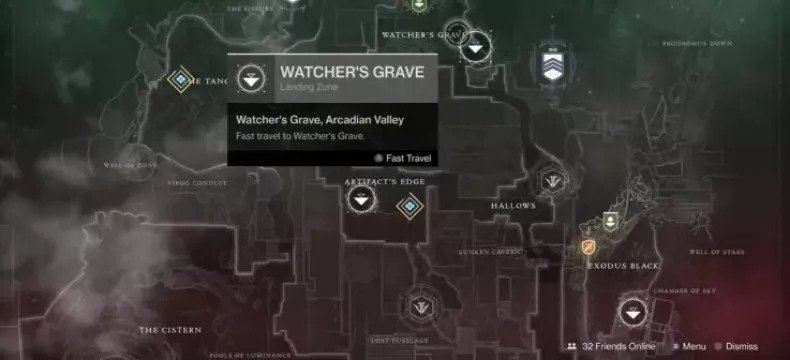 Destiny 2 Xur Inventory May 22
Now that you know where Xur is, it's time to take a look at all the Exotic wares he's selling this weekend. Find out which piece of gear best compliments your Guardian.
Cerberus +1 [Primary Auto-Rifle - 29 Legendary Shards]: With this gun's four-headed dog Perk, it has the ability to shoot erratically from four barrels at once. In PvP this thing plays like a shotgun, which makes it a brutal aversary up close. This high-DPS weapon is also great against bosses in PvE, but there are still plenty others that outclass it.
Celestial Nighthawk [Hunter Helmet - 23 Legendary Shards]: Its Hawkeye Hack perk modifies the Golden Gun to fire one high-damage shot. Those harmed by the shot offer an explosion of Super energy. In the current meta, its best use is for boss damage. If you plan on completing Last Wish or Scourge of the Past, this is a must-have in-slot Exotic for Hunters.
Mask Of The Quiet One [Titan Helmet - 23 Legendary Shards]: With the Dreaded Visage perk, Titans gain melee, grenade and class ability energy when hurt. We wouldn't recommend this Exotic unless you're trying to collect a complete set. It may be fun to see if you can game the system by having your strike team shoot you on purpose, though.
Karnstein Armlets Warlock Gauntlets [Warlock Gauntlets - 23 Legendary Shards]: Its Vampire's Caress perk buffs melee attack resilience and mobility while highlighting injured enemies. Melee kills also restore health. This Exotic is only meaningful for a very specific type of Warlock, so we'd generally suggest passing on it unless you're trying to collect everything.
Five of Swords: This is a Nightfall Challenge Card that can raise or lower the Power handicap to fit your needs. Raising the handicap increases your score multiplier.
Strength [Invitation of the Nine - Nine Legendary Shards]

Garden World Strike completed
Nine Cabal Samples
Nine Hive Samples
Nine Vex Samples
As far as Xur inventories go, the one for May 22 is half decent. Despite not being the most powerful Exotic on the block, Cerberus+1 is still one of the most fun guns to fire. Also, for those hoping to take down bosses over the weekend, Celestial Nighthawk remains a very viable option. Even the Karnstein Armlets, which may not be for all Warlocks, are well worth getting based on how rarely they're offered. The only real downer here is the Mask of the Quiet one, which isn't nearly as good as it used to be given fairly recent nerfs. Xur remains a little boring without random stat rolls, but those are due in the coming season. Nothing offered on May 22 is must-have, but there's still solid stuff for newbies of all types to try regardless.
Destiny 2 is available on PS4, Xbox One, PC and Stadia.
What's your favorite Exotic in the May 22 Xur inventory? Will you be picking up Cerberus+1 or the Karnstein Armlets? Tell us in the comments section!