'Destiny 2' Xur Inventory & Location May 8: Hard Light & Gwisin Vest
Destiny 2 has a new Xur inventory for the Week of May 8 that includes Hard Light, Hallowfire Heart, Gwisin Vest and Apotheosis Veil. In this guide we'll reveal Xur's latest location and explain the advantages of each piece of gear he's carrying today. Want to know how to best spend those Shards to help out your team during the Guardian Games? You've come to the right place.
Where is Xur Destiny 2 May 8
For the week of May 8, you'll find Xur in his usual spot at the Barge on Nessus. Those who don't know the precise location are free to use the map below.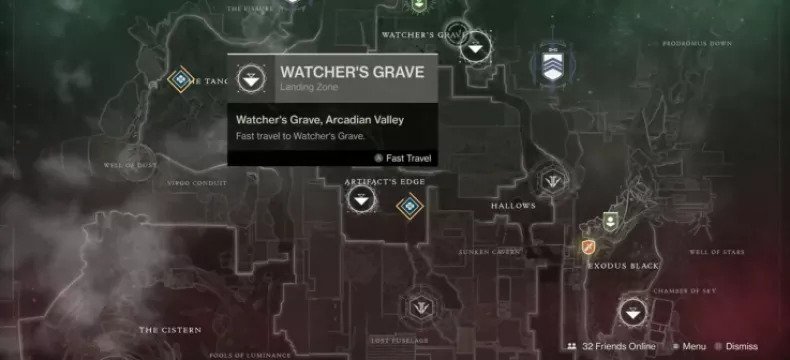 Destiny 2 Xur Inventory May 8
Now that you know where Xur is located, let's recap the new gear and items he's selling inside his shop over the weekend.
Hard Light [Energy Auto Rifle - 29 Legendary Shards]: Hard Light has the Volatile Light Perk, which adds ricocheting rounds that dole out bonus damage on bounce. This was one of the best Exotics in all of Destiny 2 at the start of the season, but it has since been nerfed in meaningful ways. It's not as potent as it used to be, but Hard Light is still a half decent weapon for those grinding it out in Trials of Osiris.
Gwisin Vest [Hunter Chest Armor - 23 Legendary Shards]: Its Roving Assassin perk restores Super energy for every Spectral Blades kill you get before going into stealth mode. In short, this advantage lets your Supers last forever as long as you keep killing. Especially in PvP, this piece of gear is one of the better items you can get right now.
Hallowfire Heart - Titan Chest Armor [23 Shards]: This armor might be the secret weapon of Xur's inventory this week. With the Sunfire Furnace perk, Solar abilities charge faster and even more rapidly if your Super is charged. It's an acquired taste to have to sit on your Super to make the most of this armor, but it comes with decent benefits for doing so.
Apotheosis Veil [Warlock Helmet - 23 Shards]: The Apotheosis Veil has been around since the original Destiny, and its benefits are largely the same in both games. Its Insatiable perk regenerates health, melee, grenade and Rift energy when activating your Super. Nearby enemies also recharge their class abilities faster, making it a solid support item. Especially when paired with gear that buffs your Super, you can't go wrong. If you like PvP, Apotheosis Veil is worth consideration.
Five of Swords: This is a Nightfall Challenge Card that can raise or lower the Power handicap to fit your needs. Raising the handicap increases your score multiplier.
This week's Xur inventory certainly has some powerful options, but nothing Guardians haven't already seen recently. Hallowfire Heart and Hard Light were both on offer over the past couple weeks, in fact, so those who've kept up with the game may be more inclined to spend their Shards on a Fated Engram today. For new Titans, though, the Hallowfire Heart is a must-have Exotic that offers decent benefits for not doing much of anything. Hard Light is a bit of a novelty right now, but it might surge in popularity again after another balance pass. Xur's May 8 offering isn't full of surprises, but it's got some decent stuff.
Destiny 2 is available now on PS4, Xbox One, PC and Stadia. Xur is available through the next Weekly Reset on Tuesday.
What do you think of Xur's May 8 inventory? Will you be picking up Hard Light or Hallowfire Heart? Tell us in the comments section!