'Destiny 2' Xur Inventory & Location October 16: Queenbreaker & Getaway Artist
Destiny 2 has an all-new Xur inventory for October 16, featuring Queenbreaker, Getaway Artist and Dunemarchers. For those eager to spend some hard-earned Legendary Shards, we're here to reveal Xur's latest location and explain which pieces of gear are most worth the investment. Below, you'll also find a full recap of gear rolls, too. Whether you're a new Guardian preparing for Beyond Light or a veteran player, here are some useful tips worth knowing.
Destiny 2 Xur location October 16
For the weekend of October 16, Xur is located at his traditional spot at Giant's Scar on Io. Those who aren't aware of the precise spot are free to use the map below.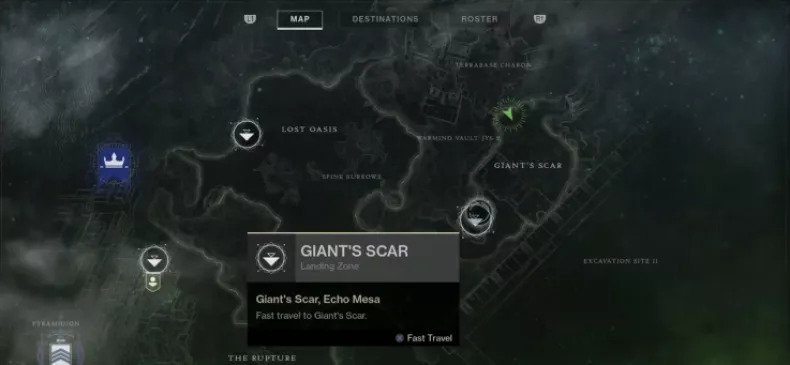 Destiny 2 Xur inventory October 16
Now that you've found where Xur is hiding, let's take a look at the Exotic gear he's offering today. A full recap of the random gear rolls is available as well:
The Queenbreaker [Heavy Linear Fusion Rifle - 29 Legendary Shards]: This gun isn't offered by Xur very often. Its Wire Rifle perk fires a long-range protection Arc bolt that blinds enemies on hit. It's a fairly powerful Exotic even though it is slightly held back by the fact that it requires Heavy Ammo. With its quick fire rate, this bow is somewhat effective in the Crucible, but you're better off using a standard sniper in PvE. In PvP, though, this is a fast, satisfying weapon.
Lucky Raspberry [Hunter Chest Armor - 23 Legendary Shards]: The Lucky Raspberry features the Probability Matrix perk, which increases the chaining of the Arc Bolt Grenade with a random chance for recharge and a guaranteed recharge after a full chain. Especially if you're an Arcstrider, its advantages in PvE and PvP alike are obvious. Toss grenades at human opponents from a distance, or clear large clusters of AI foes with an endless barrage of projectiles. For some Hunters, this could be a can't-miss Exotic.

MOB 9, RES 13, REC 10, DIS 12, INT 10, STR 8,

Dunemarchers [Titan Leg Armor - 23 Legendary Shards]: With Linear Actuators, sprint speed increases and builds up a static charge that releases when meleeing enemies. This isn't the most popular Exotic of the bunch, but it's good at everything it advertises. If you want to move faster and deal melee damage, this option is for you. It meshes well with pretty much every Titan subclass, even though most wouldn't call it a must-have. At the very least, this roll is strong enough to make it worth a look.

MOB 16, RES 3, REC 13, DIS 14, INT 13, STR 2

Getaway Artist [Warlock Gauntlets]: These Warlock gloves have the Dynamic Duo perk, which converts Arc Grenades into a supercharged Arc Soul that functions as an enormous turret. The roll here is very strong, which makes it worth consideration on its own. It's not that popular in PvP, but it can perform well in the right hands. We've seen it paired with Cereberus, Hard Light and more over the years, which may help you decide how it complements your build. Based on stats alone, though, we'd probably pick this one up.

MOB 6, RES 7, REC 18, DIS 18, INT 9, STR 2

Five of Swords: This is a Nightfall Challenge Card that can raise or lower the Power handicap to fit your needs. Raising the handicap increases your score multiplier.
Given the strong collection offered by Xur last week, the October 16 inventory is also surprisingly effective. In this instance, though, the value is all about the rolls. Guardians may have been hanging onto a collection Dunemarchers since Shadowkeep launched, and now there's an opportunity to get a much better version. It's a similar situation for Getaway Artist, which has a particularly strong setup this week. Even on the weapons side of the spectrum, the Queenbreaker is, at the very least, a moderately effective gun to consider if you're in need of DPS during a raid. There's nothing too shocking about the latest catalog itself, but great stats breathe new life into some old favorites.
Destiny 2 is available now on PS4, Xbox One, PC and Stadia.
What do you think of the Xur inventory for October 16? Will you be buying Queenbreaker, Dunemarchers or Getaway Artist? Tell us in the comments section!