'Destiny 2' Xur Inventory & Location October 2: Hard Light & Ophidia Spathe
Destiny 2 has new Xur inventory for the weekend of October 2 that features Hard Light, Ophidia Spathe, Mask of the Quiet One and more. Below, we recap the Exotic vendor's latest location and offer our insight on how you should, or shouldn't, spend those precious Legendary Shards in the coming days. A new roundup of gear and rolls is also ahead.
Destiny 2 Xur location October 2
This weekend, you'll find Xur in his usual spot at Giant's Scar on Io. Those who don't know exactly where that location is are free to use the map below.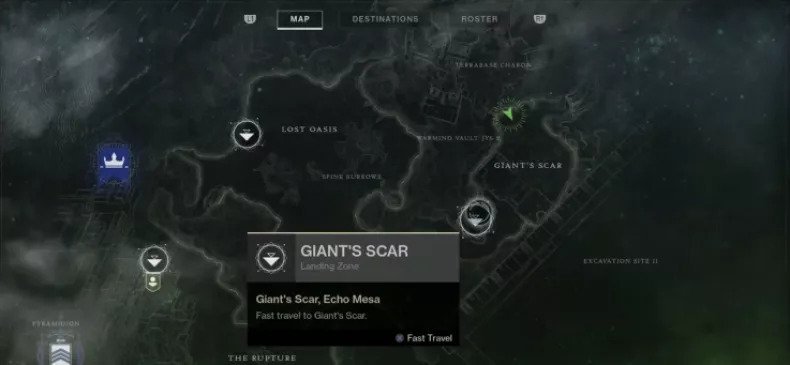 Destiny 2 Xur inventory October 2
Now that you know Xur's current location, it's time to take a look at the gear and gear rolls he has in his shop. Those details are below.
Hard Light [Energy Auto Rifle - 29 Legendary Shards]: Hard Light has the Volatile Light Perk, which adds ricocheting rounds that dole out bonus damage on bounce. This one's not nearly as dominant as it used to be after a few nerfs, but still may prove a worthy companion in Trials over the next few days. Whether you're an old or new Guardian, this is a pickup that shouldn't be missed.
Ophidia Spathe [Hunter Chest Armor - 23 Legendary Shards]: If you love Throwing Knives, the Spathe is on point. Its Scissor Fingers Perk grants two knives in a single charge, which makes it a perfect pair with Way of a Thousand Cuts or Gambler's Dodge. The STR stat in that roll is a bit disheartening, however.

MOB 12, RES 12, REC 10, DIS 7, INT 16, STR 7

Mask Of The Quiet One [Titan Helmet - 23 Legendary Shards]: With the Dreaded Visage perk, Titans gain melee, grenade and class ability energy when hurt. We wouldn't recommend this Exotic unless you're trying to collect a complete set. It may be fun to see if you can game the system by having your strike team shoot you on purpose, though.

MOB 7, RES 19, REC 6, DIS 7, INT 14, STR 9

Skull of Dire Ahamkara [Warlock Helmet - 23 Legendary Shards]: This has an Actual Grinder perk that buffs resistance during Nova Bomb. Nova Bomb kills also give Super Energy. This Exotic used to be great if you don't have one, but has since been nerfed beyond belief. Collectors may want it, but this one is a pass for now.

MOB 10, RES 7, REC 16, DIS 13, INT 9, STR 9

Five of Swords: This is a Nightfall Challenge Card that can raise or lower the Power handicap to fit your needs. Raising the handicap increases your score multiplier.
Given the infinite possibilities of Xur offerings ranging from great to terrible, this October 2 inventory is closer to the latter. While there was once a time when this setup would be considered incredible, most of these Exotics have been nerfed in recent rounds of updates. It's not that everything listed here is completely worthless, but it's become a pretty average lineup over time.
New Guardians should absolutely consider buying Hard Light or Skull of Dire Ahamkara, but don't expect to get much out of them today. As the meta evolves in the Beyond Light era, it's possible some of this stuff may become stylish again. For now, you're looking at a collection of has-beens.
Destiny 2 is available now on PS4, Xbox One, PC and Stadia.
What are your thoughts on the October 2 Xur inventory? Will you be buying Hard Light or the Skull of Dire Ahamkara? Tell us in the comments section!