'Destiny 2' Xur Inventory & Location Dec. 14: Sweet Business & Orpheus Rig
Destiny 2 has a new Xur Exotic inventory, and this one's actually pretty good. Highlights include Sweet Business, Orpheus Rig, Claws of Ahamkara and more.
Where is Xur in Destiny 2 today?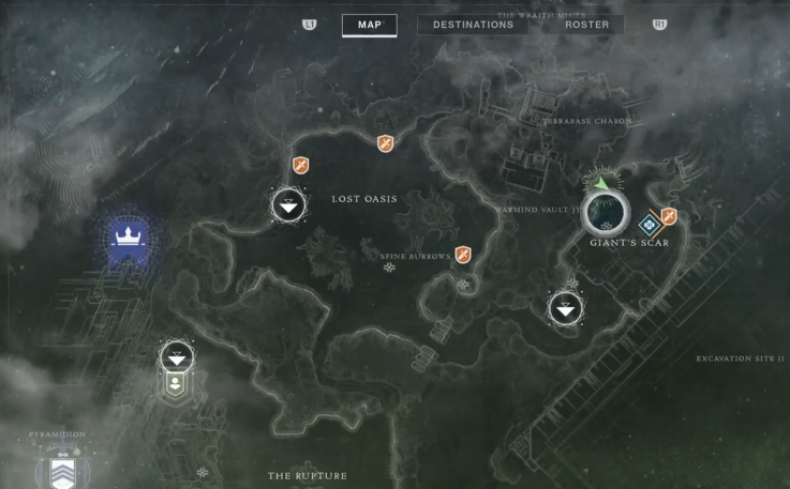 You'll find Xur on Io in the Giant's Scar section of the map. If you don't know where that is, use the map below.
Destiny 2 Xur Inventory Dec. 14
Once you find him, here's a look at the Exotics he's selling with their respective rolls.
Sweet Business - Primary Auto Rifle [29 Shards]: This gun is still an absolute force in PvP in the 2.0 sandbox. Especially when Titans pair it with War Rig, you can't go wrong. Enemies will run in fear when they hear your heavy fire. Its Payday perk offers a large magazine and increased hipfire accuracy. Used properly, it's a solid two or three-shot kill.
Orpheus Rig Hunter Leg Armor [23 Light Shards]: Hunters have been asking for it for weeks, and now it's finally here. Orpheus Rig features the Uncanny Arrows perk, which offers Ability Energy for each enemy tethered by Shadowshot anchors. Simply put, this might be the best tether-based Exotic in all of Destiny 2. It sets up a practically endless string of Supers.

fusion rifle dex/hand cannon dex/outreach and scout rifle scav/special ammo finder.

Hallowfire Heart - Titan Chest Armor [23 Shards]: Depending on your roll, this armor might be the secret weapon of Xur's inventory this week. Possible rolls include Unflinching perks for most weapon classes, which reduce flinch while aiming. Generally speaking, Xur's setups are probably better than the standard version.

unflinching bow/fusion rifle/kinetic aim and scout rifle reserves/special ammo finder

Claws of Ahamkara [Warlock Gauntlets - 23 Shards]: The Claws of Ahamkara best suit the Warlock who lives in close range. Its Whispers perk allows you to gain additional melee charge, and when paired with Attunement of Grace or the Voidwalker subclass, pushing out melee has never been so fun. It's not necessarily the best for PvP, but it has advantages outside of Crucible.

fusion rifle loader/hand cannon loader/impact induction and sniper rifle/machine gun scavenger

Five of Swords: This is a Nightfall Challenge Card that can raise or lower the Power handicap to fit your needs. Raising the handicap increases your score multiplier.
In contrast to previous weeks of recycled and weak offerings, Xur's Dec. 14 inventory is much more impressive. While he's given all these items away fairly recently, at least they're strong ones for pretty much all classes. Typically only one heavily demanded Exotic gets rotated in in a decent week, so Guardians should take advantage of the larger selection while it's available. Even if you have most of this gear already, it's quite possible a new roll will offer something better.
Destiny 2 is available now on PS4, Xbox One and PC.
What are your thoughts on Xur's Destiny 2 inventory this week? Will you be picking up an Orpheus Rigs or Sweet Business? Tell us in the comments section!