'Destiny 2' Xur Inventory and Location January 15: Arbalest and Oathkeeper
Destiny 2 has a new Xur inventory for January 15 that includes the Arbalest, Oathkeeper, ACD/0 Feedback Fence and more. Want to know how to spend those Shards in the early weeks of 2021? Then you've come to the right place!
Below, we reveal Xur's latest location and discuss the pros and cons of each piece of gear. We also break down the random stat rolls for each item. Whether you're a new or longtime Guardian, these tips should set your collection straight.
Destiny 2 Xur location January 15
This week, you'll find Xur inside the Hangar area of the Tower. He's been there many times before, but we've included an additional map to the location, for those who need it.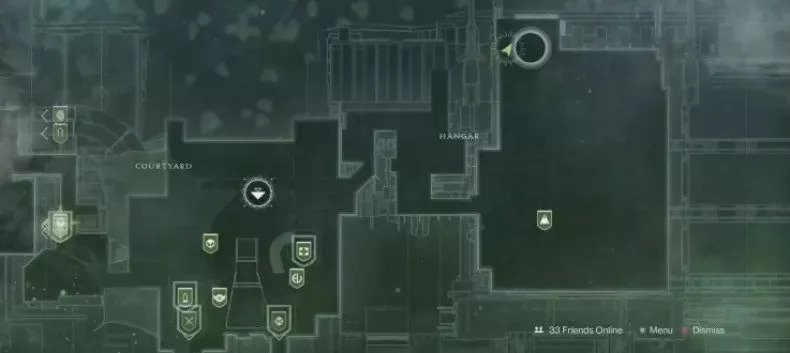 Destiny 2 Xur inventory January 15
Now that you know where to find Xur, let's take an in-depth look at the wares he's carrying. As mentioned above, specific stat rolls are listed below all applicable gear pieces.
Arbalest [Primary Linear Fusion Rifle - 29 Legendary Shards]: With the Compounding Force perk, the Arbalest is able to fire slugs that do massive damage to shielded enemies and PvP foes alike. The gun has become especially noteworthy in PvP these days, for its insane aim assist and powerful shots. Those who aren't that skilled with a sniper will be able to get plenty of kills with this instead. Crucible is going to be pretty crazy over the weekend.
Oathkeeper [Hunter Gauntlets - 23 Legendary Shards]: With the Adamantine Brace intrinsic Perk, a bow's charge can be held indefinitely. If you've got Le Monarque or Wish-Ender in your inventory already, these gloves can make your Guardian feel like a god. It ensures you get max damage with every strike. This won't help those who dislike bows, but it certainly looks cool.

MOB 17, RES 2, REC 15, DIS 12, INT 10, STR 7

ACD/0 Feedback Fence [Titan Gauntlets - 23 Legendary Shards]: Given its Fury Conductors perk, melee kills build energy, and being struck by melee reduces damage and unleashes an explosion. Like most melee-based Exotics, these gloves are more or less useless in Crucible. The effect builds in stacks of three, and even at its worst, it's not as powerful as you'd think. The roll isn't great, either, so we'd suggest passing on it unless you don't have one yet.

MOB 7, RES 14, REC 10, DIS 7, INT 15, STR 10

The Stag [Warlock Helmet - 23 Legendary Shards]: With its Dearly Departed perk, Rift energy is granted when critically wounded. When you die, there's a brief healing Rift on your corpse. With that in mind, this Exotic isn't that useful for skilled Guardians and can instead be manipulated by teammates if you happen to be the weak member of the group. This roll is really terrible, though, so don't buy it unless you need one in your collection.

MOB 18, RES 12, REC 4, DIS 13, INT 8, STR 9

A question [Exotic Cipher]: Complete strikes or win matches in Crucible or Gambit. Extra progress is awarded for more challenging activities and for succeeding with clanmates. (21)
The last few Xur inventories have been a bit boring, but the one for January 15 has plenty of excitement in it, regardless of your class. The wonders of the Arbalest can be enjoyed by anyone, which will either be a source of adoration or frustration, depending on your perspective. Hunters are also dealt a big win in addition to that, thanks to Oathkeepers.
Unfortunately for Titans and Warlocks, however, it's their specific gear that appears to be the most lacking. It's difficult to recommend something when the base Exotic isn't great, but it's made even worse when the corresponding stat rolls don't offset that disadvantage. A new Guardian should always buy whatever they can get their hands on, just in case certain Exotics suddenly become meta, but don't be surprised if you replace this gear with another variation later on.
In many ways, the January 15 Xur inventory is a collection of high highs and low lows.
Destiny 2 is available now on PS5, PS4, Xbox Series X/S, Xbox One, PC and Stadia.
What are your thoughts on the Xur inventory for January 15? Will you be buying an Arbalest or Oathkeeper? Tell us in the comments section!