'Destiny 2' Xur Inventory & Location November 13: Lord of Wolves & Chromatic Fire
Destiny 2 Season of the Hunt has finally begun, and that means Xur has returned with a fresh lineup of gear at one of his usual locations. Below, we discuss how you should split your shards between Lord of Wolves, Chromatic Fire, Raiden Flux and a Fated Engram. Are his latest gear rolls the new hotness, or should you pass? We'll tell you how to proceed.
Destiny 2 Xur location November 13
Celebrating the release of Beyond Light, this week Xur is located in the Hangar area of the Tower. Those who don't know where that is are free to consult the map below.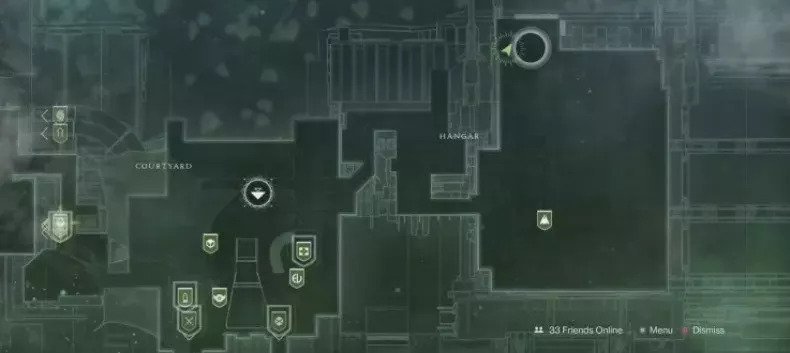 Destiny 2 Xur inventory November 13
Now that you've found Xur's hidden location, let's take a look at the wares he's selling. Check out a full recap of his gear and possible stat rolls.
Lord of Wolves [Shotgun - 29 Legendary Shards]: Simply put, Lord of Wolves is still one of the best Exotics in Destiny 2. With its Shrapnel Launcher perk, the gun unleashes a short burst of Solar damage to unsuspecting Guardians. Despite a nerf, this weapon is still somewhat OP in PvE and PvP alike, We'd advise picking this one up if you don't have it, because your opponents likely will.
Raiden Flux [Hunter Chest Armor - 23 Legendary Shards]: With the Synapse Junctions intrinsic Perk, attacks with the Arc Staff increase its damage output and duration. If Arcstrider is your subclass, there's no reason why the Flux shouldn't be somewhere in your armory. It opens up doors for massive damage on bosses, making it one of the best staff Exotics in all of Destiny 2. It's also pretty great for crowd control in PvE as well.

MOB 16, RES 9, REC 7, DIS 13, INT 9, STR 9

Aeon Safe [Titan Gauntlets - 23 Legendary Shards]: The hard truth about Aeon Safe is that it's probably one of the worst Exotics in all of Destiny 2. It offers specific energy boosts depending on your class, but those boosts only really activate if that player is also wearing Aeon Cult gear. In other words, these gloves are pointless unless everyone else on your team is wearing them too.

MOB 8, RES 12, REC 13, DIS 14, INT 14, STR 2

Chromatic Fire [Warlock Chest Armor - 23 Legendary Shards]: This armor has the Crystalline Transistor perk, which creates an explosion after precision kills with a Kinetic weapon. Paired with Blast Furnace, Ace or Breakneck, this is an amazing Exotic for AoE effects in PvP or PvE alike. It's not going to suit everybody's playstyle, but it might still be helpful. For Warlocks this one is a maybe.

MOB 8, RES 8, REC 17, DIS 13, INT 2, STR 13

Xenology [Exotic Cipher Quest]: Complete or win matches in Crucible or Gambit (21)
As far as Xur inventories are concerned, the shop for November 13 is not quite as exciting as some Guardians had hoped. While there was all sorts of chatter about the potential for Xur to be in a new location possibly selling previously unsold items, what we have today is very much a bog standard Exotic setup from everyone's favorite vendor. That being said, unless of course you're a Titan, the selection isn't exactly bad either. Lord of Wolves is worth a look for anyone who doesn't have it, and Raiden and Chromatic are both really effective for their designated classes depending on how you play. It may be difficult to pry yourself away from Stasis right now, but the Flux in particular offers great incentive to do so. Xur doesn't have any surprises in store for us this week, but what he has amounts to a solid lineup nonetheless.
Destiny 2 is available now on PS5, PS4, Xbox Series X|S, Xbox One, PC and Stadia.
What are your thoughts on Destiny 2's Xur inventory for November 13? Were you expecting more beyond Lord of Wolves and Aeon Safe? Tell us in the comments section!