'Destiny 2' Xur Inventory & Location November 20: Skyburner's Oath & Aeon Swift
Destiny 2 has a fresh Xur inventory for November 20 that includes Skyburner's Oath, Aeon Swift Karnstein Armlets and more. Below, we reveal Xur's location and explain how each piece of powerful gear might improve your inventory. Need to know if the newest rolls are worth it? You've come to the right place.
Destiny 2 Xur location November 20
This week, Xur is located near the Barge on Nessus. Those who don't know where that is are free to use the map below. Look for him in the tree as opposed to being on the Barge itself like he used to be.
Destiny 2 Xur inventory December 20
Now that you know where to find Xur, the next step is to take a look at his inventory. We've listed each piece of gear and its respective stat rolls below.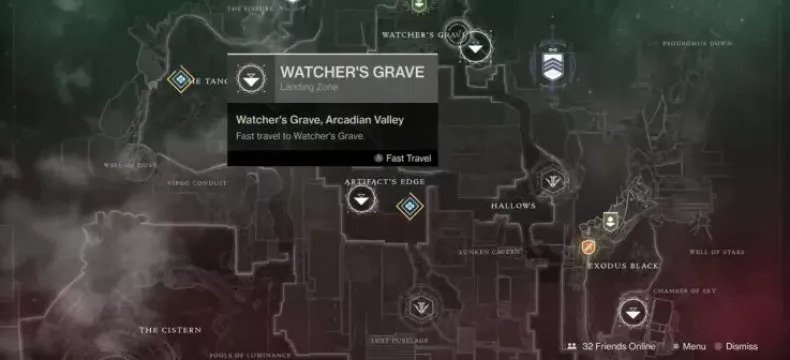 Skyburner's Oath [Scout Rifle - 29 Legendary Shards]: This weapon has the Slug Rifle perk that makes its rounds more powerful when aiming down sights. The Oath isn't the best Scout in the game by any stretch of the imagination, which makes it more suited for collection than actual use. It's an average gun with many others in its type that outclass it. It might be fun for the occasional romp in Crucible, but not much beyond that.
Aeon Swift [Hunter Gauntlets - 23 Legendary Shards]: For Hunters, the Aeon Swift's Aeon Energy offers buff energy to nearby opponents. This isn't the most popular Exotic in the meta, but it serves its purpose in support roles. That being said, we wouldn't really recommend it for any Hunter unless you're a big fan of how it looks.

MOB 7, RES 15, REC 11, DIS 10, INT 6, STR 13

Synthoceps [Titan Gauntlets - 23 Legendary Shards]: Its Biotic Enhancements Perk offers increased melee lunge range and increased melee and Super damage when surrounded. Especially if you're a Juggernaut Striker, there's no way this Exotic should be missed. If you're ever beset by lots of enemies, you can smash your way out of danger. If you like melee, Synthoceps is a blast to use. The roll isn't that bad either.

MOB 14, RES 7, REC 10, DIS 2, INT 15, STR 13

Karnstein Armlets Warlock Gauntlets [Warlock Gauntlets - 23 Legendary Shards]: Its Vampire's Caress perk buffs melee attack resilience and mobility while highlighting injured enemies. Melee kills also restore health. This Exotic is only meaningful for a very specific type of Warlock, so we'd generally suggest passing on it unless you're trying to collect everything.

MOB 8, RES 15, REC 9, DIS 6, INT 17, STR 6

A Question [Exotic Cipher Quest]: Complete strikes or win matches in Crucible or Gambit. Extra progress is awarded for more challenging activities and for succeeding with clanmates. (21)
In almost all cases, the Xur inventory for November 20 is a massive bust. In fact, this week may go down as one of the worst Xur weeks in recent memory. With that in mind a Fated Engram would probably serve you well today, or you can just wait for something better on November 27. The Synthoceps for Titans is probably today's biggest standout, if that's even possible, which sets the tone for just about everything else in the collection. The rolls aren't exactly terrible in terms of what Xur generally offers, but the gear itself will be of little use to you going forward. Fans have hoped Xur might get a little more exciting in the post-Beyond Light era, but so far the beloved Exotic vendor has been pretty darn boring.
Destiny 2 is available now on PS5, PS4, Xbox Series X|S, Xbox One, PC and Stadia.
What are your thoughts on Xur's inventory for November 20? Are you picking up Aeon Swift or Skyburner's Oath? Tell us in the comments section!