'Destiny 2' Xur Location Sept. 7: Where Is Xur & What's His Inventory?
Destiny 2 has changed how Xur works with the release of the game's 2.0 update. Instead of being highlighted by an obvious marker on the world map, he's gone back to his secretive ways from Destiny. With that in mind, here's Xur's latest location and a recap of his inventory.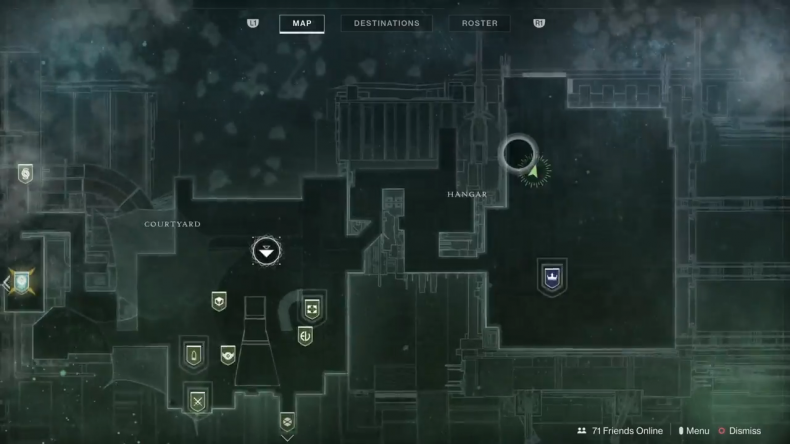 Where is Xur in 'Destiny 2' & What's His Location?
This week's Xur location is pretty easy given that he's hanging in the Tower behind Dead Orbit. As long as you go to the Tower, he shouldn't be too hard to find even if you're just walking around.
'Destiny 2' Xur Inventory Sept. 7
Prometheus Lens - 29 Shards: The Prometheus Lens is an Exotic Trace Rifle that packs some serious punch in PvE. This gun isn't as OP as it used to be, but it's still worth having in your armory as a raid companion.
Young Ahamkara's Spine [Hunter Gauntlets] - 23 Shards: The Wish-Dragon Teeth perk increases Tripmine Grenade duration and blast radius. Ability damage also grants Tripmine Grenade energy. In the new meta, this is a strong choice for Hunters who don't mind spamming their ability to get the job done. You can essentially alternate between abilities and grenades over and over to great effect.
Nezarec's Sin Warlock Helmet] - 23 Shards: With the Abysmal Extractors perk, Void damage increases ability energy recharge rate. This might be a smart Exotic for those trying out the new Void Warlock subclass.
Ashen Wake [Titan Gauntlets] - 23 Shards This one has its standard perk called Bring the Heat. It causes Fusion Grenades to explode on impact with increased throw speed. This is another Exotic that benefits heavily from the recent changes to the Sandbox meta. If you've been slacking on your use of projectiles, now's the time to change up your strategy.
Five of Swords: This is a Nightfall Challenge Card that can raise or lower the Power handicap to fit your needs. Raising the handicap increases your score multiplier.
That's all there is to know about Xur's latest location for now, but we expect there will be big changes in store for everyone's favorite Exotic dealer as the Forsaken season continues. There were no new Exotics this week, but maybe Xur will have a bigger surprise in the days ahead. Given that half of these pieces were featured in last week's Xur inventory, the first post-Forsaken refresh was a bit of a disappointment.
Destiny 2 is available now on PS4, Xbox One and PC. Xur's location is the same on all platforms.
Were you able to find Xur in Destiny 2 this week? Which Exotic in the most recent inventory are you most excited about? Tell us in the comments section!