'Destiny 2' Year 2 Reveal Livestream - Time, Date & How to Watch
Destiny 2 fans can watch another livestream today, and this time the focus is on the game's Year 2 content. In this pre-show roundup, we list the dates, times and critical details you should know before watching the magic unfold.
WHAT DATE AND TIME IS THE 'DESTINY 2' YEAR 2 REVEAL STREAM?
The Destiny 2 Year 2 reveal stream takes place June 5 at 12 p.m. EDT. It's expected to be about one-hour in length, based on the duration of similar streams.
WHERE CAN I WATCH THE 'DESTINY 2' YEAR 2 REVEAL STREAM
The Destiny 2 Year 2 reveal stream is viewable from the following links:
Twitch [Embedded]: Twitch is the main stream Bungie has advertised in press releases, teaser images and its official website. We've embedded a direct link to the channel below.
Watch live video from Bungie on www.twitch.tv
In case the Twitch stream doesn't work on your device, you can also try the official Destiny YouTube channel as well. Twitch's video player can be a bit resource-intensive on older devices, but Google's industry-standard stream should function well on any hardware. If the Twitch stream starts lagging for you, go to YouTube instead.
WHAT CAN WE EXPECT FROM 'DESTINY 2' YEAR 2?
If an official teaser released Monday afternoon is any indication, a major focus of the Destiny 2 Year 2 reveal stream will be the game's third major expansion called The Forsaken. The 13-second clip doesn't tell us much, but it implies players will team up with Cayde-6 on a journey through the Reef.
Coincidentally or not, this partially lines up with 4chan leaks posted late last week. Assuming the Reef kicks off Year 2, we might finally learn what truly happened to Prince Uldren after the opening scene of The Taken King. The situation appeared grim for Uldren and Queen Mara Sov, but many clues suggest the pair made it out alive. After all, Uldren's ship makes a brief cameo on Mars in Warmind. With that backstory established, Year 2 might finally uncover the full details of their character arc.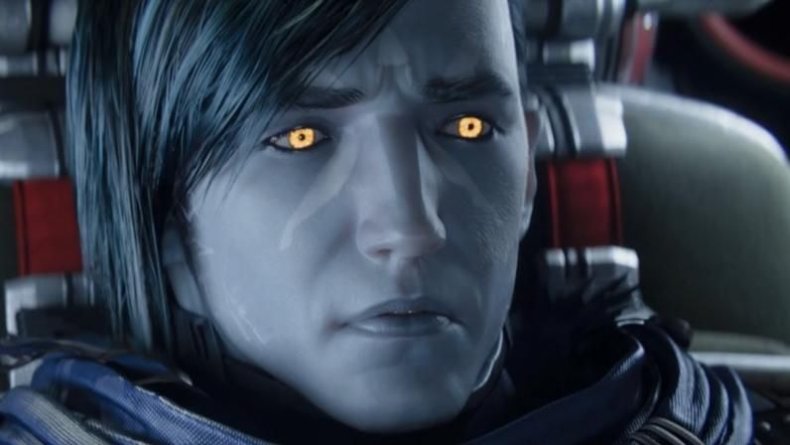 In terms of gameplay features, discussion will likely revolve around Bounties, changes to weapon slots and the highly anticipated implementation of weapon randomization. Explanations about these improvements may be a bit light on details since they're still several months away from release, but Bungie will likely use today's stream to gauge community interest in some of the things its developers have been working on. In short, we might finally see just how far Bungie is willing to go to make Destiny 2 feel like its predecessor.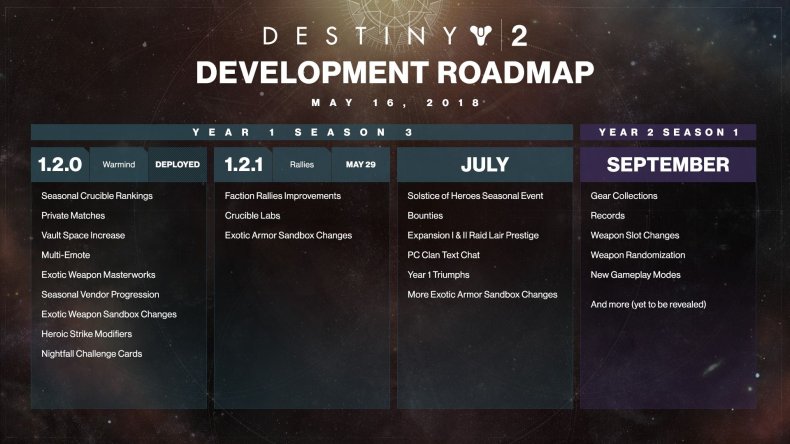 Further unverified details from the rumor mill suggest The Forsaken will release Sept. 7, and it includes a brand-new mode with space combat. There's also a new raid where players must stop Nezarec and a new enemy type called the Nastareth. While it's all still speculation at this point, it won't be long till the truth is revealed.
Destiny 2 is available now on PS4, Xbox One and PC. The Year 2 stream begins at June 5 at 12 p.m. EDT.
What are your thoughts on the Destiny 2 Year 2 teaser? What do you expect from the stream? Tell us in the comments section!