Why 'Desus & Mero' Is Ending on Showtime
Desus Nice and The Kid Mero will not be returning for a fifth season of their Showtime talk show.
Desus & Mero Season 4 ended on June 23, in what will now be the final episode of the series
The pair have worked together in the format since 2013 when their Desus vs. Mero podcast first launched. The news that the show was ending came via a Showtime statement.
Why is Desus & Mero ending?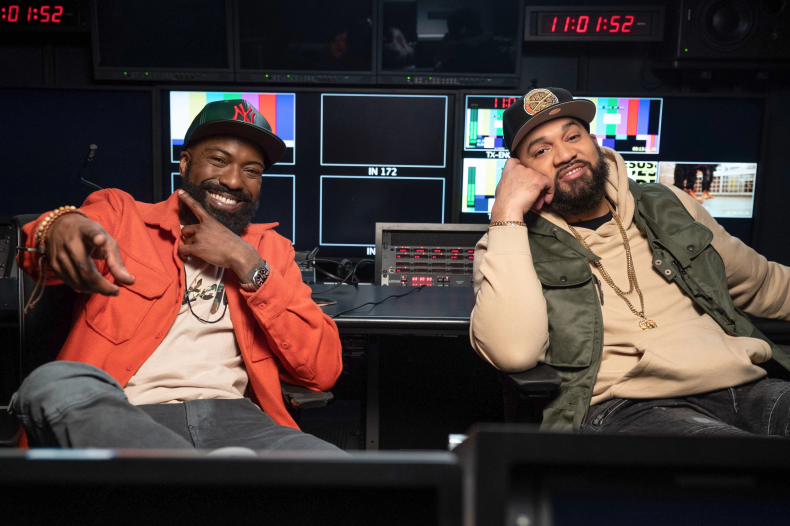 That statement read in part: "Desus Nice and The Kid Mero will be pursuing separate creative endeavors moving forward. Showtime's late-night talk show Desus & Mero will not be returning for a fifth season."
This news broke a few hours after Gawker released a piece titled, "What's Going on With Desus and Mero?" It aggregated recent tweets from the pair about the ending of their podcast Bodega Boys, which has not released a new episode since November 2021.
One of these saw Desus replying to a post Mero had made on Reddit, which read in part: "PODCAST DONE ENJOY THE BACK CATALOG MY PALS". [sic] Desus wrote: "bodegahive [fans of the podcast] you think I abandoned y'all but the art [what they call their podcast] is coming back."
Later, Desus added, "I tried y'all," and then confirmed the podcast was ending by writing: "the hive deserved better than this ending. Reddit can slander my name but when the truth comes out.....actually just wait."
This all came after the pair had hinted they were both planning to go solo. Mero had written on Reddit: "PLEASE BELIEVE IM BUILDING & TRYN GIVE THE HIVE WHATEVER IT NEEDS IF I GOTTA DO IT DOLO [solo]."
Despite the questions about the future of Bodega Boys, the pair were giving interviews as recently as May about their plans to work together in the future. Desus told IndieWire that month: "We definitely want to do a big travel interview. We want to go to England or go somewhere, and interview someone who you necessarily wouldn't see here in the United States."
Since then, however, there have been rumors among fans about a falling out between the pair, whether it be over money, their future career plans, or their different lifestyles (Mero has four children while Desus is single). However, the pair has not yet spoken about any break in their friendship.
After the news that the show had ended broke, Desus wrote on Twitter: "shouts to showtime & shouts to the hive, thanks for being part of the journey. proud of the show my staff made every episode. Big tings soon come...."
Mero, meanwhile, retweeted the Desus and Mero account's post about the Showtime show ending but did not add anything further.