Americans Detained in North Korea Plead for Help in CNN Interviews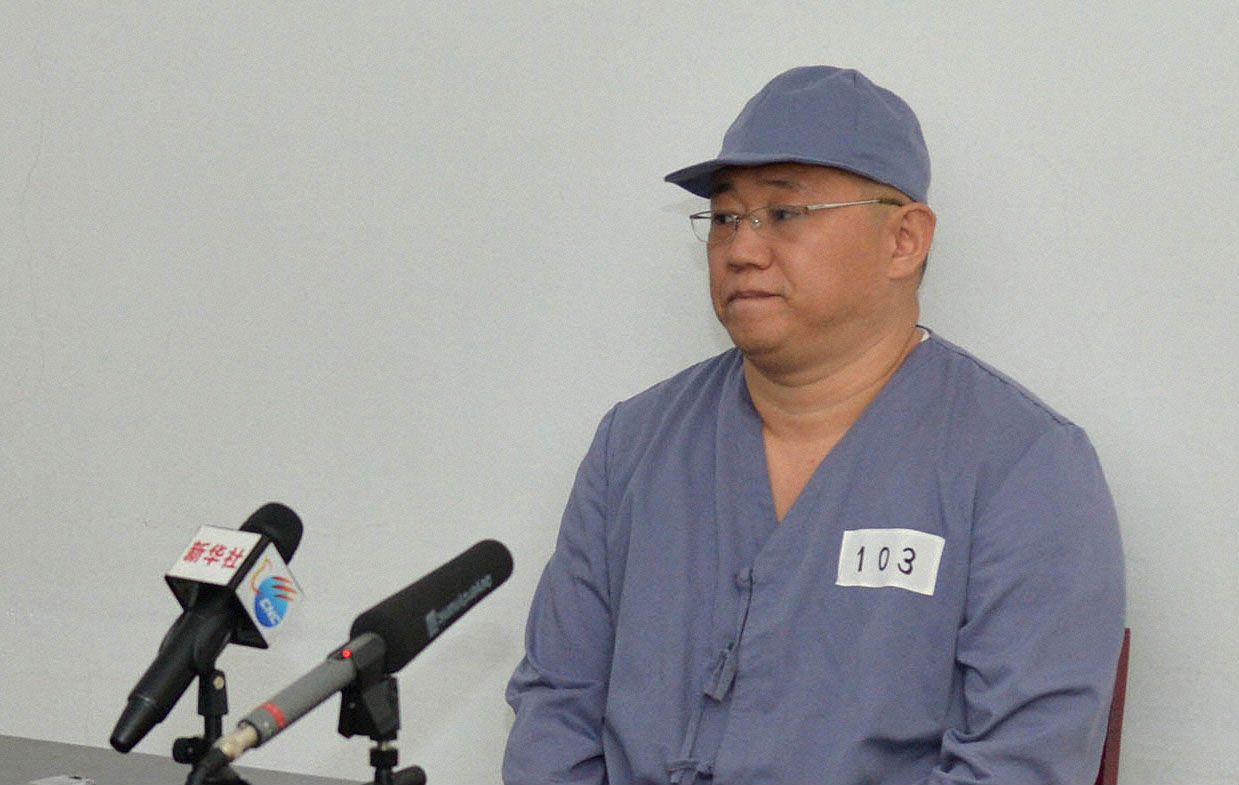 Three U.S. citizens detained in North Korea spoke to the U.S. television channel CNN on Monday with one pleading with the United States for help and another describing his situation as "urgent".
Kenneth Bae, who was arrested 18 months ago and sentenced to 15 years hard labor for attempting to bring down the state, told CNN he was working eight hours a day, six days a week, and was the only inmate at a prison camp staffed by more than 20 officials, including a doctor.
"My health is failing," Bae said.
"I ask the U.S. government and people out there to really put in effort to send somebody, to make it work," he added.
In the past, U.S. citizens held in North Korea have been freed after visits from former presidents Jimmy Carter and Bill Clinton.
Tourists Matthew Miller and Jeffrey Fowle, who were arrested this year, told CNN they were being treated well as they awaited imminent trial.
"My situation is very urgent," said Miller, from Bakersfield, California, who was arrested in April when he ripped up his tourist visa upon entry to the isolated country and said he was seeking asylum, state media said at the time.
"Very soon I am going to trial, and I (will) directly be sent to prison," Miller said.
Jeffrey Fowle, a middle-aged man from Miamisburg, Ohio, said he was being treated well: "I hope and pray that it continues, while I'm here, two more days or two more decades."
He was arrested in May after he left a bible under a bin in the toilet of a sailor's club in the northeastern city of Chongjin.
It was not immediately clear if the detained U.S. citizens, who CNN said were given five minutes each to be interviewed, were speaking freely.
Bae, who appeared to have been interviewed separately, was shown in the CNN video dressed in a casual shirt and trousers - a departure from previous official and foreign media footage that showed the Korean-American dressed in prison-camp work clothes.
CNN, which was in Pyongyang to cover a wrestling match organized by a Japanese politician, said the interview was not pre-planned, and its crew had to cut short an earlier appointment when they were told "immediately to meet with a high-level government official in the capital".