Detained Asylum Seekers Denied Food, Breastfeeding Women Forbidden to Share Meals With Families
Hungarian authorities have stopped distributing food to asylum seekers detained on the border between Hungary and Serbia, Human Rights Watch revealed Wednesday.
The Hungarian Helsinki Committee, a human rights group, filed an emergency appeal to the European Court of Human Rights on behalf of several Afghan and Syrian families who had been denied food. The court ordered authorities to begin redistributing food to these families starting August 10, and authorities have complied with the requests so far.
Nevertheless, human rights activists are concerned that the practice could be used against additional families in an attempt to pressure them to abandon asylum claims.
"The government has stooped to a new inhumane low by refusing food to people in their custody, apparently reveling in breaching human rights law, including its obligations as a European Union member," Lydia Gall, Eastern EU and Balkans researcher at Human Rights Watch, said in a statement. "This disregard for people's wellbeing smacks of a cynical move to force people to give up their asylum claims and leave Hungary."
Some asylum seekers told Human Rights Watch that breastfeeding women and children were given food but were ordered not to share with other family members.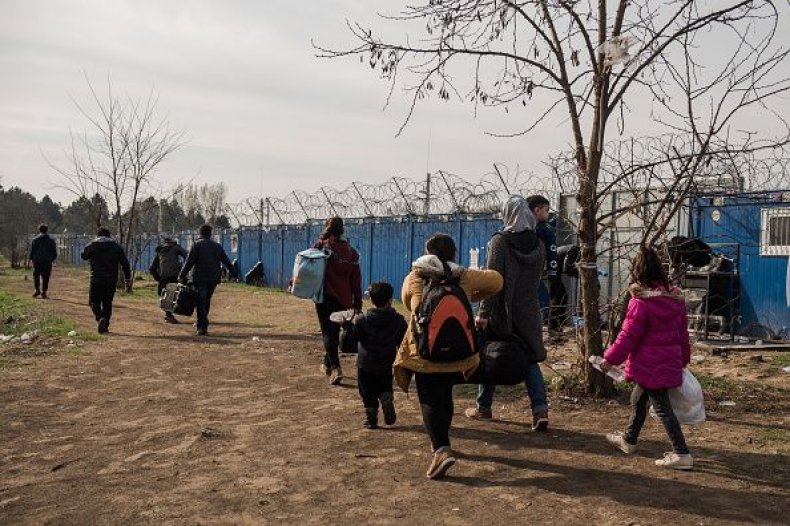 The Hungarian government, led by the recently re-elected Prime Minister Viktor Orban, won elections on a vociferous campaign against refugees and migrants. It had previously closed its borders to migrants and set up detention facilities on its border to stop asylum seekers from entering the country. Images emerged of migrants trapped along the Hungarian border behind barbed wire fences.
In July, the country amended its asylum laws to allow the deportation of asylum seekers whose claims have been rejected, even if the person plans to appeal the decision.
Hungary also pulled out of a United Nations agreement on migration, and passed a controversial bill in June called the Stop Soros law, which singles out the Hungarian-born billionaire philanthropist George Soros and establishes restrictions on how people can assist migrants. Assisting asylum seekers is now punishable in Hungary by a jail sentence.
In response, the European Union published a letter announcing that Hungary is in breach of European law due to its Stop Soros bill. The European Commission has now taken the Hungarian government to the European Court of Justice over the controversial law and the country's noncompliance with EU rules for asylum seekers.
Meanwhile, human rights groups point out that Hungary is obligated by international law to treat asylum seekers humanely.
"The Immigration and Asylum Office (IAO) on August 20 stated that there is nothing in Hungarian law that explicitly obliges authorities to provide food to people in the 'aliens policing procedure' in the transit zones. But Hungarian authorities do have binding obligations under multiple human rights treaties and norms that prohibit inhuman and degrading treatment of those in their custody and require those in custody to be treated with humanity and dignity," Human Rights Watch noted.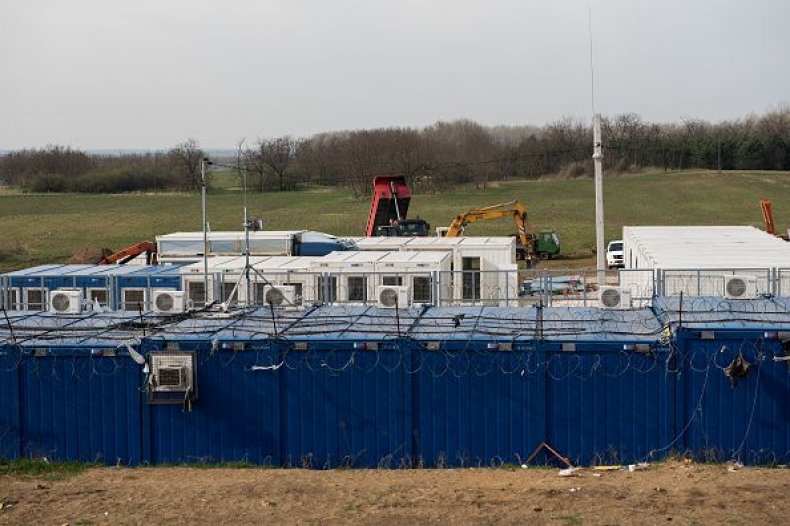 "That includes providing them with food, water, hygiene, and medical needs. The government should act immediately to amend relevant legislation to ensure that everyone in a transit zone, regardless of the procedure or status of their claims, has the right to have their basic needs met, including for food," the organization continued.
The Human Rights Watch report was released as governments accross Europe debate immigration and how to treat migrants who are trying to escape poverty and violence in the Middle East and Northern Africa.
"This inhuman treatment and an absurd legal situation is not happening in a political vacuum given the shifted macropolitical climate in the EU where the Italian government is preventing ships carrying migrants to approach their lands on a regular basis. An anti-immigrant stance has become one of the most mainstream positions in European politics which encouraged the Hungarian government even further," Edit Zgut, an expert on EU affairs and illiberalism, told Newsweek.
"The recent developements perfectly fit into the general approach of [Orban's party] Fidesz which objects to all EU proposals that want to manage rather than entirely stop migration. Their main message is: No one should even try to come to Hungary," Zgut said.