Zimbabwe Elections: Detainments, Beatings Force Opposition Activists into Hiding as Violence Continues
Hundreds of activists have been forced into hiding as Zimbabwe's security agencies clamp down on protests related to the country's contentious elections.
Security forces have harassed activists and leaders supporting the opposition MDC Alliance, as violence related to the contested election results continues, The Guardian reported. Over the weekend, soldiers in the country's capital of Harare destroyed opposition supporters' property.
"The army has a list and I am on it," 21-year-old student leader Ashley Pfunye told the newspaper. "I rang my mum to tell her she would not hear from me for a while and went underground. It was a hard call to make. I don't know when we'll speak again. If I'm found, I will disappear and it might be for ever. I am frightened, but it is what politics here in Zimbabwe is all about."
Clashes broke out before the results were announced, with soldiers and police facing off against protesters who say polls were rigged. Six people were killed last week when soldiers fired on MDC Alliance protesters in Harare. Meanwhile, police are looking for nine opposition officials who they allege incited violence.
The Zimbabwe Electoral Commission announced President Emmerson Mnangagwa of the ruling Zanu-PF party was elected with 50.8 percent of the vote, beating opponent Nelson Chamisa, who obtained 44.3 percent of the ballots.
But Chamisa, who leads the MDC Alliance, called the outcome "fraudulent, illegal, illegitimate and characterized by serious credibility gaps." He maintains that his party won the contest.
The MDC Alliance has said it will challenge the outcome in court, with party lawyer Thabani Mpofu saying that the results represented a "total negation of the will of the people."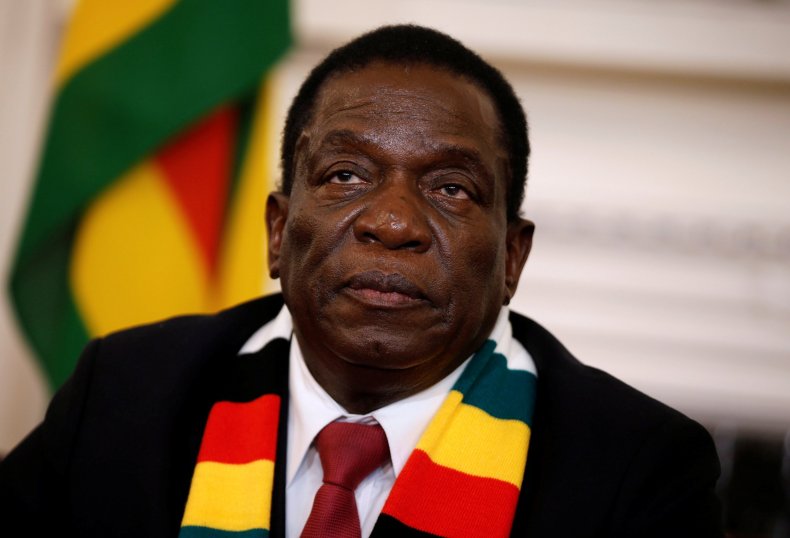 Zimbabweans hoped that the July elections, in which longtime ruler Robert Mugabe was not on the ballot for the first time, would represent a turning point in the nation's history. Mugabe ruled the country for 37 years.
Mnangagwa, who took over as president after Mugabe resigned last year, said that he would not form a coalition government, further stoking post-election tensions.
"In 1964 Harold Wilson of Britain had one seat, beating the conservative by one seat and he formed a government and ruled England and I have a two-thirds majority and you are talking about me abandoning my two-thirds majority to seek a government of national unity," Mnangagwa told Sky television.