Detective Attacked With Stick During Burglary Investigation in Viral Video
Shocking footage showing a police detective being attacked by a man wielding a stick during a burglary investigation in broad daylight has gone viral online.
According to a report from New York Daily News, an unidentified NYPD detective was processing a crime scene in Queens just before 12 p.m. on Monday when his assailant struck.
Bystander footage was posted hours later to the NYPD Detectives' Endowment Association Twitter account and has been viewed nearly 650,000 times. The post was captioned, "Welcome to NYC!"
The video shows the officer pausing outside of the storefront to take notes on the situation, when his assailant, wearing an orange hooded sweatshirt and black pants, strikes him over the head with a plastic stick. The hit was so forceful it appears to knock the officer's glasses off.
Pedestrians flock to the detective cradling his head. The attacker backs off and starts running away with officers in pursuit. The video ends with the red-faced victim kneeling and holding onto the storefront ledge for support.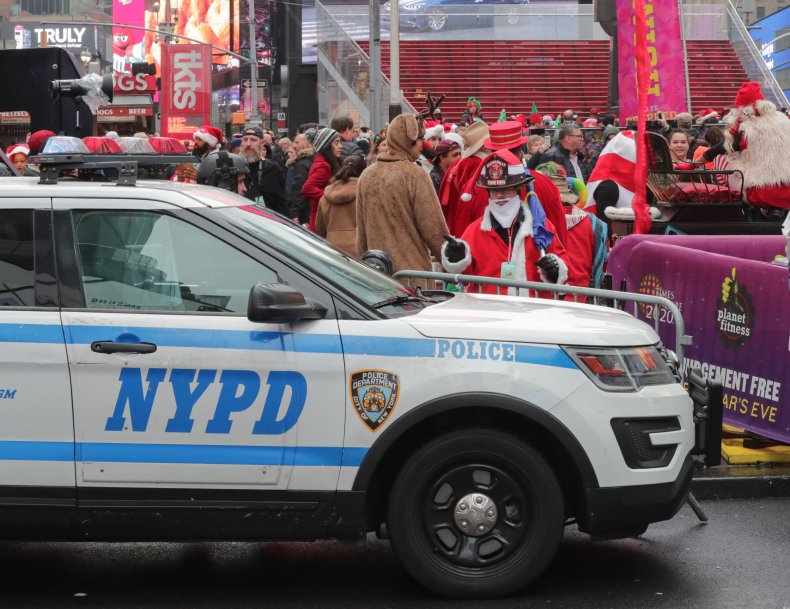 "Even as our Detectives investigate crimes they're attacked by emboldened criminals, who have quickly realized there are no consequences for law breakers in our city," the Endowment Association added. "The DEA is calling for this violence to be fully prosecuted as we look to file civil charges."
A report from WABC identified the assailant as Akeele Morgan. The 25-year-old was arrested and now faces several felony and misdemeanor charges including assault and criminal possession of a weapon.
The outlet also confirmed that the injured detective was taken to NY Hospital Queens after the incident.
"Once again, New Yorkers witness just how emboldened violent criminals are as a detective in uniform is attacked in Queens today," DEA President Paul DiGiacomo said in a statement posted to Twitter.
"If there's anyone wondering why this happened, they can ask their elected officials who have created a city of no consequences for criminality."
After the video made its way to Reddit, viewers were shocked by the daylight attack, with several trying to figure out what the stick was made of and whether or not it could cause lasting head injury.
"What a c**t. I'm not a fan of cops but I'm also not a fan of anyone who randomly sneaks up and assaults someone. That's just cowardly," one anonymous Redditor posted.
However, many viewers on both Twitter and Reddit shared little sympathy for the officer. Several users even insinuated that the video had been "staged."
"Very convenient someone happened to be recording the exact moment the guy got smacked with a stick," one Twitter user commented. "This is obvious 'copaganda,'" a Redditor claimed.
Similarly, the NYPD is taking legal action against another civilian who was caught on camera verbally assaulting an Asian-American officer in a racist tirade.