'Detective Pikachu' Sequel Reportedly in the Works; Will Release Before Other Live-Action Pokémon Movies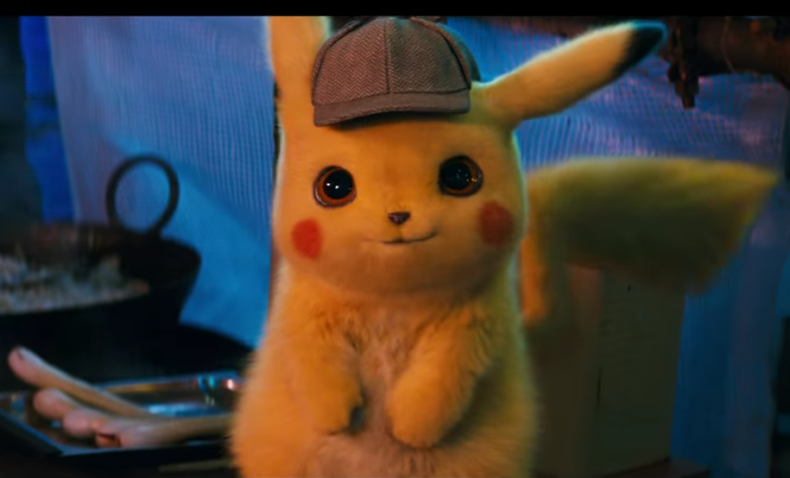 After the success of Detective Pikachu , the first live-action Pokémon movie starring Ryan Reynolds, Legendary Pictures is reportedly moving forward with a sequel, along with more films expanding on the Pokémon world.
A report from ComicBook.com claims a sequel to Detective Pikachu is in early development, citing multiple anonymous sources. The report states that as production on Detective Pikachu progressed, The Pokémon Company became more open to the idea of exploring the Pokémon world on the big screen.
Comic Book also confirmed the Detective Pikachu sequel will release before a live-action movie exploring the larger Pokémon world takes place.
Detective Pikachu released May 10, raking in $54 million at the domestic box office in its opening weekend. To date, it has topped $175 million worldwide.
While the development of a Detective Pikachu sequel isn't surprising considering its box office success, it'll be interesting to see how the story continues after the first film's ending.
Spoiler warning for the end of Detective Pikachu.
The climax of Detective Pikachu saw anthropologist and entrepreneur Howard Clifford (Bill Nighy) inhabiting Mewtwo's body and using powerful Psychic-type Pokémon's powers to merge people with Pokémon to achieve "evolution."
Harry Goodman, Tim's missing father, and his partner Pikachu had planned to reveal Clifford's plans, but were thwarted by a staged car accident. To save his life, Mewtwo puts Harry's consciousness into Pikachu, which allows Detective Pikachu to be born.
Once Clifford is stopped, Mewtwo separates Harry and Pikachu, revealing that Tim's father is alive - and played by Ryan Reynolds.
So if a Detective Pikachu sequel is made, how will Harry get put back into his partner Pokémon? Or will there be another actor voicing Pikachu? We'll have to wait and see what direction Legendary Pictures goes.
As for another film based in the Pokémon world created in Detective Pikachu , that's simple enough. Mewtwo's origins in the film confirm that he comes from the Kanto region, just like in the games, so fans can likely expect a narrative exploring those regions, closer to the core catching and battling aspects of the franchise.
Detective Pikachu is in theaters now.
What do you think of a sequel to Detective Pikachu ? What live-action Pokémon movie would you like to see? Let us know in the comments section below.