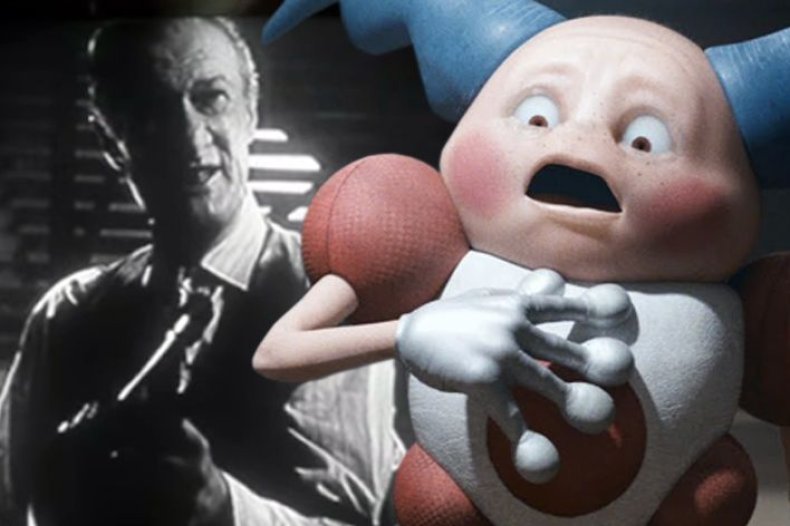 Detective Pikachu is out in theaters now, and brings the first live-action Pokémon film to moviegoers. As one would expect from a film based on the most popular IP in the world, there are plenty of Easter Eggs - including a reference to two movies.
If you've watched the film, you may have noticed a particular movie playing in Harry Goodman's apartment. It's a black and white film, and Tim Goodman (Justice Smith) comments saying how his dad loved detective movies. It's quick, but the main character on the television along with their voice is a dead giveaway to what it is.
So what's the movie playing? It's the fictitious movie Angels with Filthy Souls that Kevin McCallister (Macaulay Culkin) watches in the 1990 family comedy Home Alone.
In an interview with FreshFiction.tv, Detective Pikachu director Rob Letterman revealed why and how Angels with Filthy Souls was used.
"Mark Sanger, my editor, and myself were putting together the assembly/director's cut. We needed something and I hadn't figured out what I was going to put on that TV yet," Letterman said. "It was always scripted there was some film noir-y, detective film there. Just as a laugh, we got the movie that they shot for Home Alone off of YouTube at some point and used it as a temp. We could never beat it! It got to the point of it being well, why not try to license it. We got it cleared, miraculously, and it became this funny inside joke just to us."
Letterman clarified that the Easter Egg means "nothing" to the Pokémon universe and is just something that he and the rest of the generation who grew up watching Home Alone would enjoy.
The "film" itself, which was shot specifically for the movie, has a fascinating tale about its own creation. Shooting in one day before principal photography began, and starring an actor (Michael Guido) who rushed out of his performance in a local Chicago theater show to make a 10 p.m. gig.
Detective Pikachu is in theaters now.
Did you catch that Home Alone Easter Egg? What other Easter Eggs did you find? Let us know in the comments section below.