'Detective Pikachu' Trailer Reveals More Story Details and Mewtwo
A new Detective Pikachu trailer dropped on Tuesday, giving Pokémon fans more insight into the story and first looks at Pokémon in their live-action form, including Mewtwo.
This second trailer has a lot more exposition and action, and there's a lot to go through. We recommend taking a look at the latest Detective Pikachu trailer below.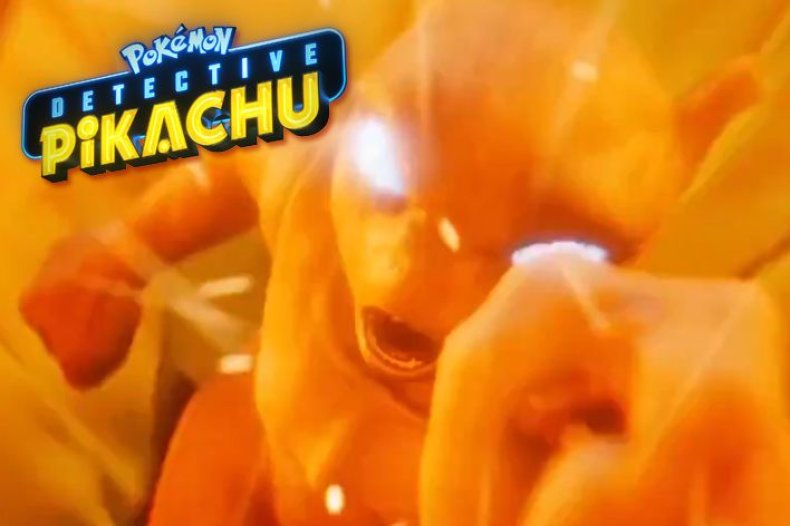 The story of Detective Pikachu was teased in the last trailer, but this latest look at the first live-action Pokémon movie goes more in-depth. Pikachu, voiced by Ryan Reynolds, explains that he woke up on the side of the road with no memory of what happened or what happened to Harry Goodman, his owner and Ryme City detective.
Harry's hat was left on the side of the road, which Pikachu now wears as his own. Goodman's address was written inside the hat and that's where he meets Tim, Harry's son. Tim is a former Pokémon trailer who comes to Ryme City after his father's disappearance.
Tim is the only one who can understand Pikachu and the two will have to work together to find Harry.
The latest Detective Pikachu trailer shows off a few new fan-favorite Pokémon for the first time including Ludicolo, Snorlax, Cubone, Flareon and Machamp. Fans get to see a new scene with the creepy Mr. Mime but by far the biggest surprise appearance is of Mewtwo.
The Legendary Psychic-type Pokémon is often considered one of the most powerful Pokémon in the franchise and his appearance in the film might come as a surprise - unless you played the Detective Pikachu game for Nintendo 3DS.
We won't spoil his involvement in that game, although it seems Mewtwo will have a bigger role in the film than he did in the game.
Detective Pikachu will release in theaters May 10.
What did you think of the latest Detective Pikachu trailer? What Pokémon do you still want to see in the film? Let us know in the comments section below.