New 'Detective Pikachu' Trailer Teased by Ryan Reynolds, Drops Tomorrow
Pokémon Day festivities will start a bit early this year, as Ryan Reynolds announced that the next trailer for Detective Pikachu will drop on February 26.
In a short video posted on Twitter, Reynolds talks about getting into character and playing the yellow electric mouse Pokémon. He explains how he "becomes" Detective Pikachu, to the point that he neglects his daughters, tries to lose weight to match the character and more. The video even features a special cameo from his wife, Blake Lively, who is having a hard time understanding what her husband is doing. She even says that he doesn't even change his voice when playing Pikachu.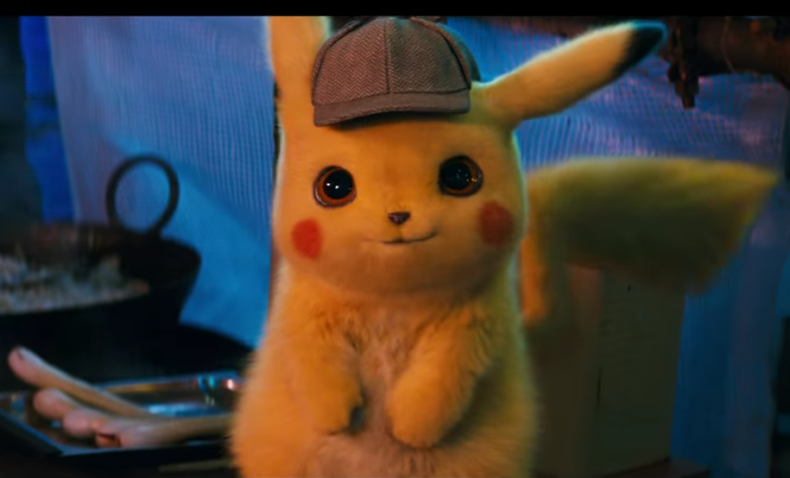 Check out Ryan Reynolds' Detective Pikachu tease below.
Detective Pikachu is the first live-action Pokémon movie and is based on the Nintendo 3DS title of the same name. The movie follows Tim Goodman (Justice Smith) as he arrives in Ryme City to look for his father, a detective who has gone missing. Tim finds Detective Pikachu, but this Electric-type Pokémon is different from others of his species, Goodman is one of few people able to understand him when he speaks.Together, Pikachu and Tim try to solve the case and locate Tim's dad.
Here's the synopsis for Detective Pikachu: "A young man joins forces with Detective Pikachu to unravel the mystery behind his father's disappearance. Chasing clues through the streets of Ryme City, the dynamic duo soon discover a devious plot that poses a threat to the Pokémon universe."
The first trailer for Detective Pikachu dropped in 2018 and gave Pokémon fans a look at how their favorite Pocket Monsters come to life on the big screen. Fan-favorites like Charizard, Greninja and Jigglypuff seem to have been warmly received, while others (like Mr. Mime) creeped out followers of the series.
February 27 is Pokémon Day, the anniversary of when the first Pokémon games released in Japan. This year, The Pokémon Company will hold special Trading Card Game events and much more. You can get all the information on what to expect during Pokémon Day 2019 here.
Detective Pikachu is set to release in theaters May 10.
What do you hope to see in the new Detective Pikachu trailer? Are you excited to see a live-action Pokémon movie? Let us know in the comments section below.