Detectives Who Engaged Oregon Shooter Identified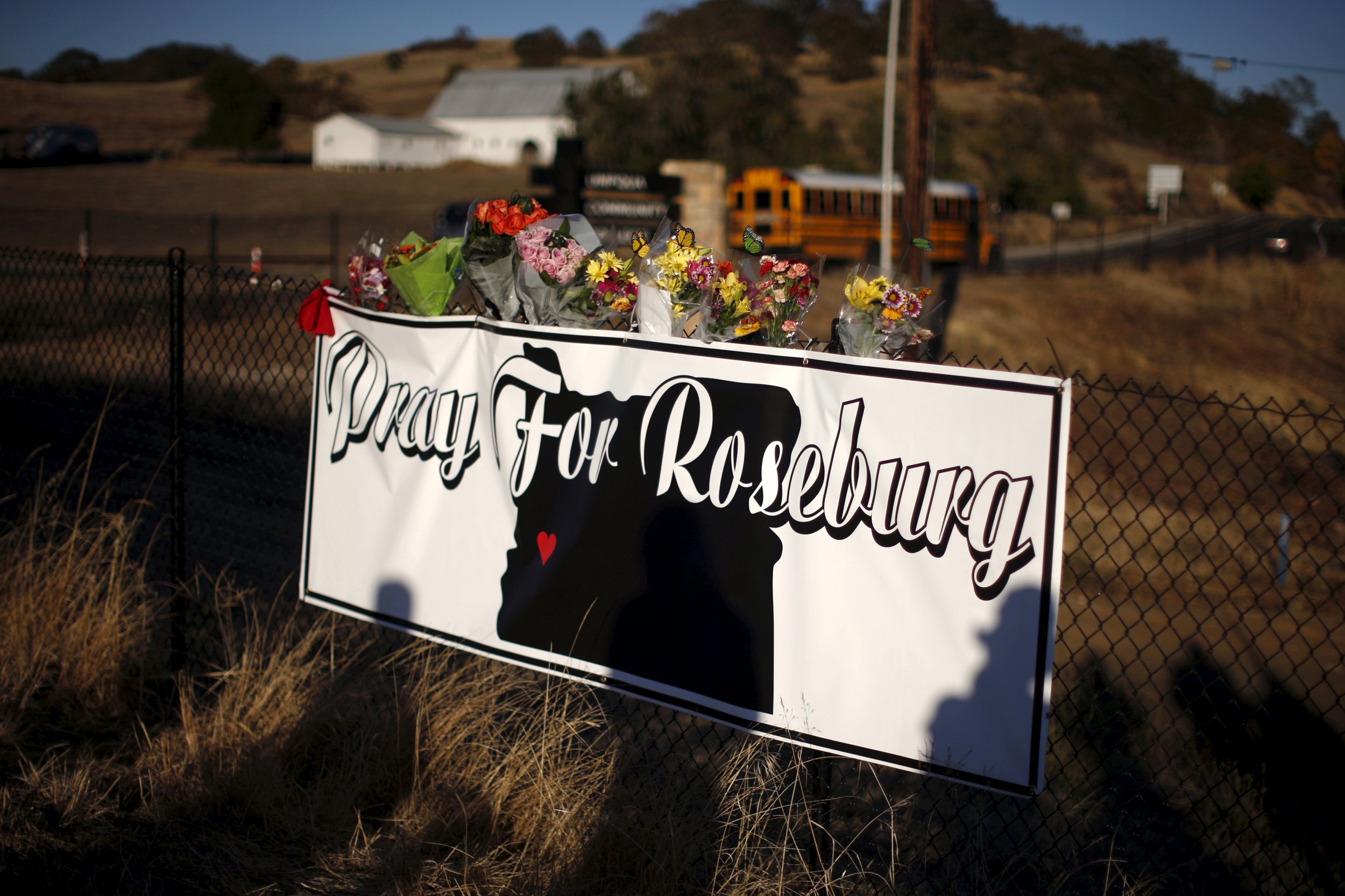 The two police detectives who arrived first on the scene of a mass shooting and engaged with shooter Christopher Harper-Mercer at Umpqua Community College last week were identified at a press conference Wednesday.
Douglas County District Attorney Rick Wesenberg said Detective Sgt. Joe Kaney and Detective Todd Spingath were five miles away when they got the radio call of shots fired at the college. They arrived on the scene in plain clothes and without bullet-proof vests.
They faced the 26-year-old gunman as he exited the building where he'd gone on a shooting rampage, killing eight. He fired several rounds toward the two detectives, Wesenberg said, according to Oregonian reporter Rebecca Woolington's tweets of the press conference. From 15 yards away , they returned the shooter's fire, and one of the three rounds hit the shooter on his right side. The gunman then went back into the building, where he shot and killed himself.
Kaney, a former U.S. Marine, has been with the Roseburg Police Department for 23 years and received a Medal of Honor and Purple Heart after he was wounded in a shooting in 2005. Spingath received a Medal of Valor after that same event. He served in the Air Force and has been with the Roseburg police for 16 years.
"If the two Roseburg detectives had not engaged the shooter, that situation would have been a lot worse,'' said Oregon State Police Sgt. Lynn Withers. "Those two detectives definitely kept the deaths and injuries down. They kept him from moving to another classroom.''
"They knew they could be injured or killed during this confrontation as they ran toward the sound of gunfire," said Jim Burge, Roseburg police chief. But, Burge added, "they do not want to be heralded as heroes. They feel they are only first responders who got there first and did a job they were trained and entrusted to do."